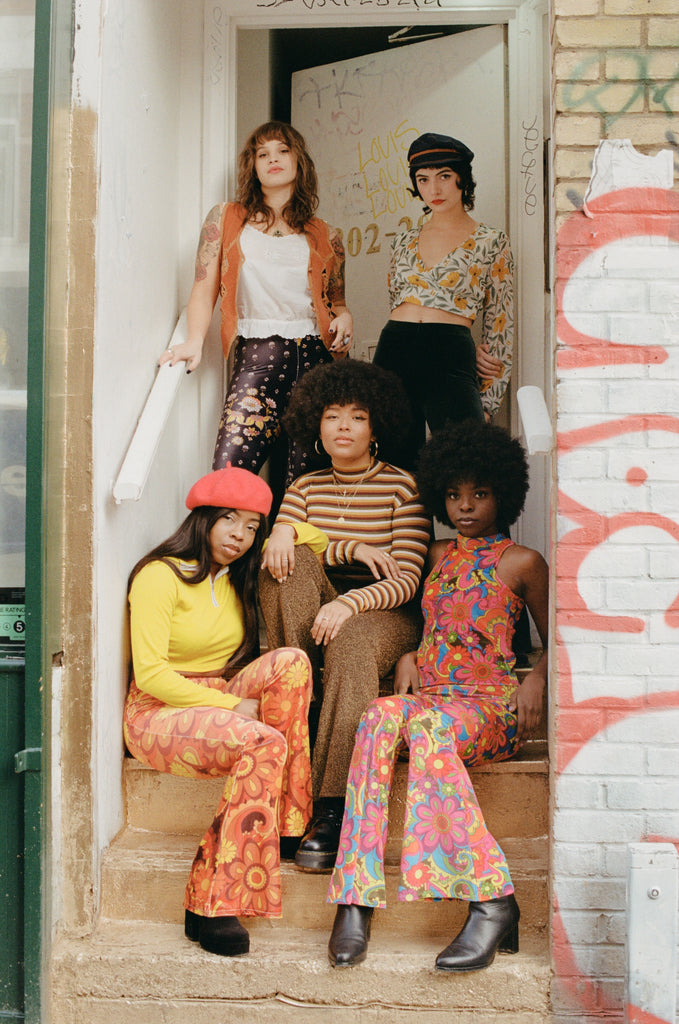 Skipping our merry way down the nostalgic streets of the iconic Brick Lane in London. Covered head to toe in bold tones and earthy colours, surrounded by little hints of psychedelia from fab times past and present. 
Sarah and Charlotte soaking up the evening sun overlooking Brick Lane in their Velvet Flares.
Flare Street's latest campaign 'Come Together' is here, self styled by our lovely girl-gang, in a range of classic Flare Street Flares and exclusive designs.
Click
✨HERE✨
to check out our latest Pinterest board inspired by Come Together!
Swirls of wonderful bold colours, intertwined with floral motifs, Flare Street is made sustainably in Melbourne, Australia for everybody, every style and every occasion.
Especially getting your girl gang back together! 
All of our Exclusive Flares are now available in Organic Cotton. Just select the Oraganic Cotton option before check out. 
Shop our range of Flares here!
Come Together was inspired by the wonderful tune, initially written by The Beatles 'Come Together'...  but the one we had in mind was the cover version of this jam we've loved for a long, long time by Syl Johnson.
You'll find this wonderful rendition as the opening track on our new Spotify Playlist below.
Give it a spin, get your groove going and enjoy! Spread the love xx