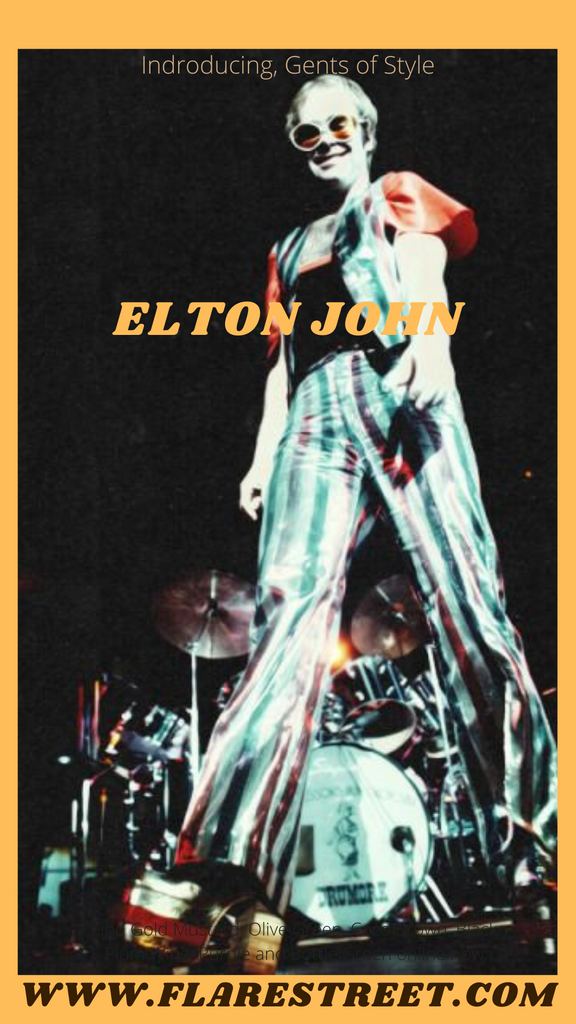 First on our list of gents with style who inspire us most at Flare Street is 'The Rocketman' himself. We love the flashy, over the top gender-bending style that Elton has brought to the scene since day one!
Elton John was born in Middlesex England & taught himself to play piano at the age of four. He was given a scholarship for music at Royal Academy of Music in London but dropped out of school to follow his passion for rock n roll and performing.
Beginning in the industry by starting out writing songs for other artists at Liberty Records, he got his first break when he released his album 'Empty Sky' in 1969... followed by a self titled album in 1970.
Elton John was determined to have a sense of humour about his stage looks, as he thought people may get bored of watching him sit behind a piano while he played if they didn't have something extraordinary to look at!
Above anything else, Elton John has always expressed himself to the utmost degree which to us, is the most inspiring thing about him!
Though he has such a signature style, like his huge bedazzled sunnies or feathers galore- Elton is always unique and one of a kind!
His style continues to inspire and many other performers have payed homage to him in over the years.
See more images of Elton John on our Pinterest here!
Play our favourite tunes by Elton John on our new Playlist here!