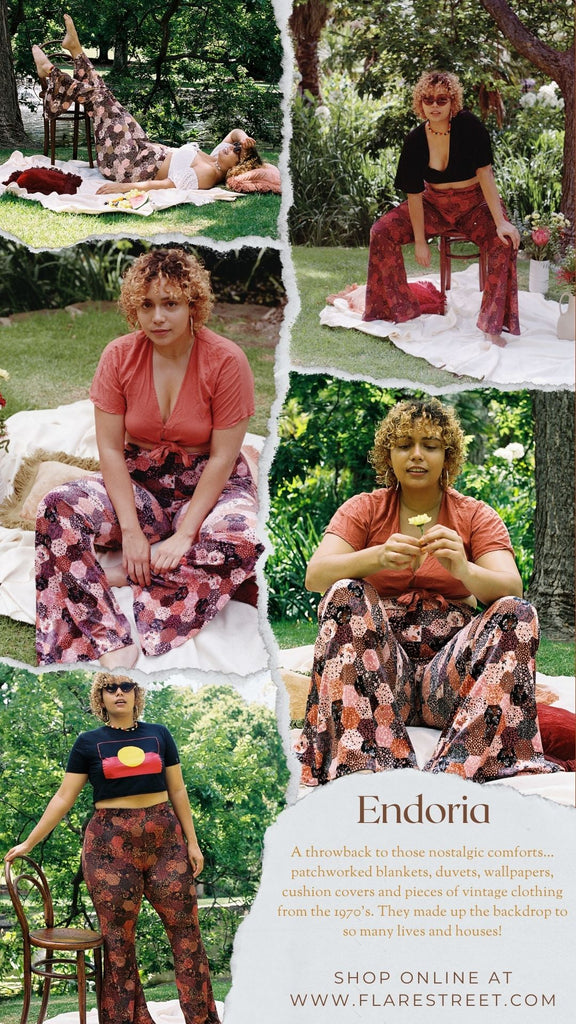 Oooh, we love a new release day here at Flare Street!
Endoria is here! A throwback to those nostalgic comforts... patchworked blankets, duvets, wallpapers, cushion covers and pieces of vintage clothing from the 1970's. They made up the backdrop to so many lives and houses!
For Endoria, we wanted to create a feel of comfort, grounding and sensual connections through our textile design, warm colours and soft fabric. To be dressed up or lounged around in, you can wear these flares everywhere!
Available in 5 colours: Olive, Black and Pink, Rust, Ruby Red, Blue and Pink.
Shop them online, just click here!
Campaign Credits:
Photographer: Kalindy Williams @kalindymillions
Model: Kee'ahn @kee.ahn
Direction: Flare Street