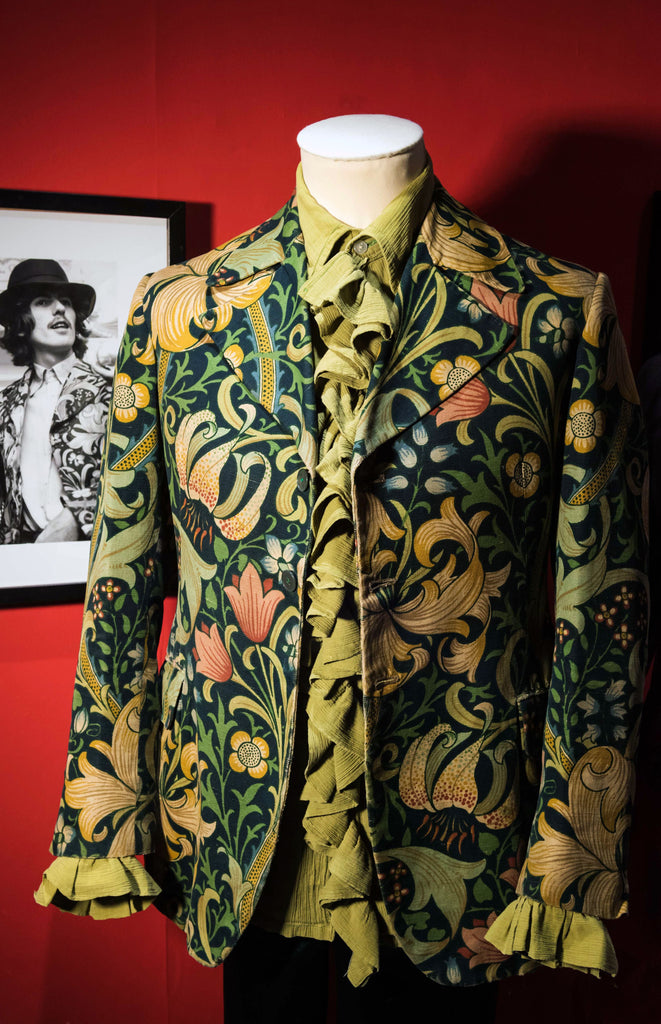 Hey there flare-lovers, we've got some fun things for you!!
Over the years, we've written about our favourite, inspiring 60's & 70's designers… and today, we'll be chatting about not one, but two, amazing museums which are bringing to life these stories! 
The Fashion and Textile Museum in London is an institution of fashion history. One of the few museums dedicated to showcasing and preserving specifically contemporary fashion history (which you know we LOVE!) Fabulous past exhibitions include Zandra Rhodes: 50 Years of Fashion, Orla Kiely: A Life in Patterns, Missoni Art Colour, Liberty in Fashion and Foale and Tuffin. For non-London babes don't fret, because they're generously created an online viewing platform!
You can check out the museum's Events on Demand for interviews, talks, walk through of the exhibits and more, all to watch at your leisure! Our favourites are the Zandra Rhodes and the Missoni events... we're hanging out for Foale and Tuffin… Click here for to join the fun & for more info! 
If you're local, pop-on in, they're currently hosting a wonderful exhibition called Chintz: Cotton in Bloom… 
We're especially pumped for their 60's focused exhibit Beautiful People: The Boutique in 1960s Counterculture later in the year. Packed to the brim with flamboyant ruffles and bursting with colour, this is an opportunity for UK lovers of 60's & 70's fashion not to be missed…. Did we mention the velvet flares and lush brocades?
'Beautiful People' focuses on the boutiques that helped push these fashions into the mainstream. Shaping the future into what we now know and love as the quintessential 60s and 70s fashions. And yes it will definitely include most of our main influencers and favourite designers. Read about them on our 'Babe's Who Inspire Us' blog here!
For those lucky flare-lovers in the neighbourhood, put it in your diaries! 3rd September 2021 – January 2022. 


Click here for tickets!! www.ftmlondon.org


"We were young, rich and beautiful, and the tide – we thought – was turning in our favour. We were going to change everything, of course, but mostly we were going to change the rules." – Marianne Faithfull.
For those on the other side of the seas, Victorian flare-lovers we've got something for you too!
The Bendigo Art Gallery is hosting an amazing exhibit on Mary Quant! High energy and fun loving, this babe's another revolutionary we love to read about.
No need to wait, bookings are open! Originally shown at the Victoria & Albert Museum, this fabulous show has come all the way from London…  featuring over 100 pieces of clothing as well as sketches, pictures and accessories galore!
Click here to grab a ticket & we'll see you grooving amongst the classic 60's designs! 
"It is given to a fortunate few to be born at the right time, in the right place, with the right talents. In recent fashion there are three: Chanel, Dior and Mary Quant."   -    Ernestine Carter