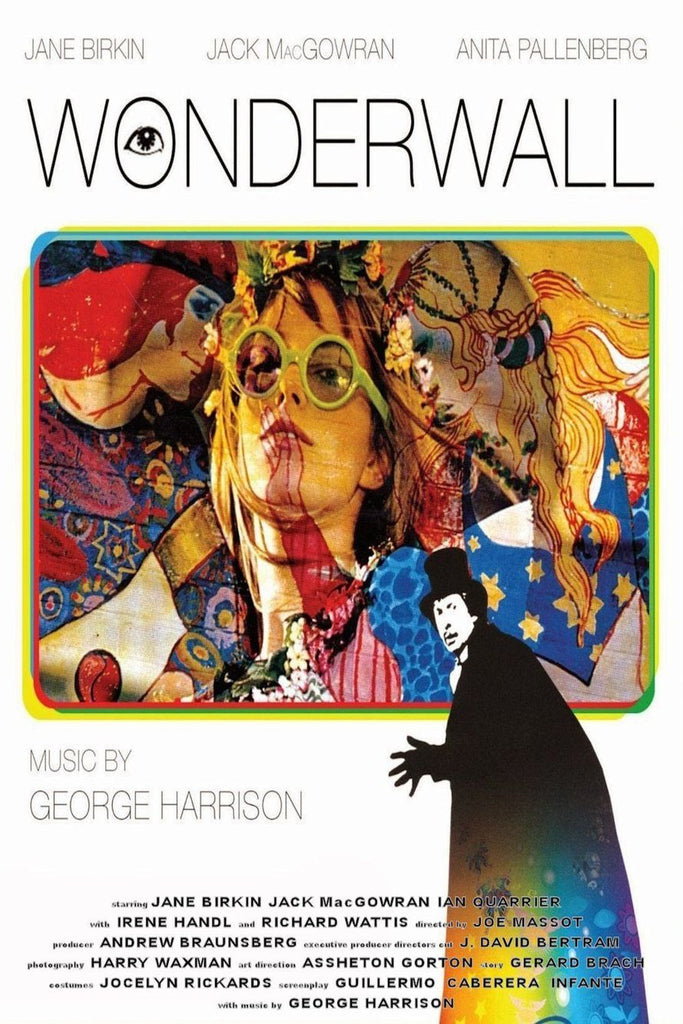 Wonderwall, a psychedelic delight to a whole other universe… via the apartment of Penny Lane (played by Jane Birkin). Welcome back to Flare Street's Film Club!!
It is one of those ultimate "Swinging London" films, up there with 'Blow Up'! It's a trippy 60's period piece about voyeurism & fascination all set to a background of pretty swirling colours, long-hair fabulousness, frolicking in a psychedelic wonderland!
The film was premiered at Cannes Film Festival in 1968. It features Jane Birkin, Anita Pallenberg, music score by George Harrison and art-direction & décor by the Dutch collective, The Fool.


Simone Postuma was the painter and Marijke Koger was the graphic artist, while Josje Leeger designed and made clothes, including several of Jane Birkin's costumes – The Fool are the dream team behind Apple Boutique (read about them here!).
The soundtrack was also the first solo album any of the Beatle's put out. It was written and performed by George Harrison with guest appearances by Eric Clapton, Ringo Starr and Peter Tork from The Monkees.
You can play the soundtrack by the link below!
Strap yourself in, Wonderwall is very experimental, it certainly sets an atmosphere!
PS: You may have guessed it, but the name of the film is the main inspiration behind Oasis's hit song, Wonderwall, from 1995.
View more images on our Pinterest here!!