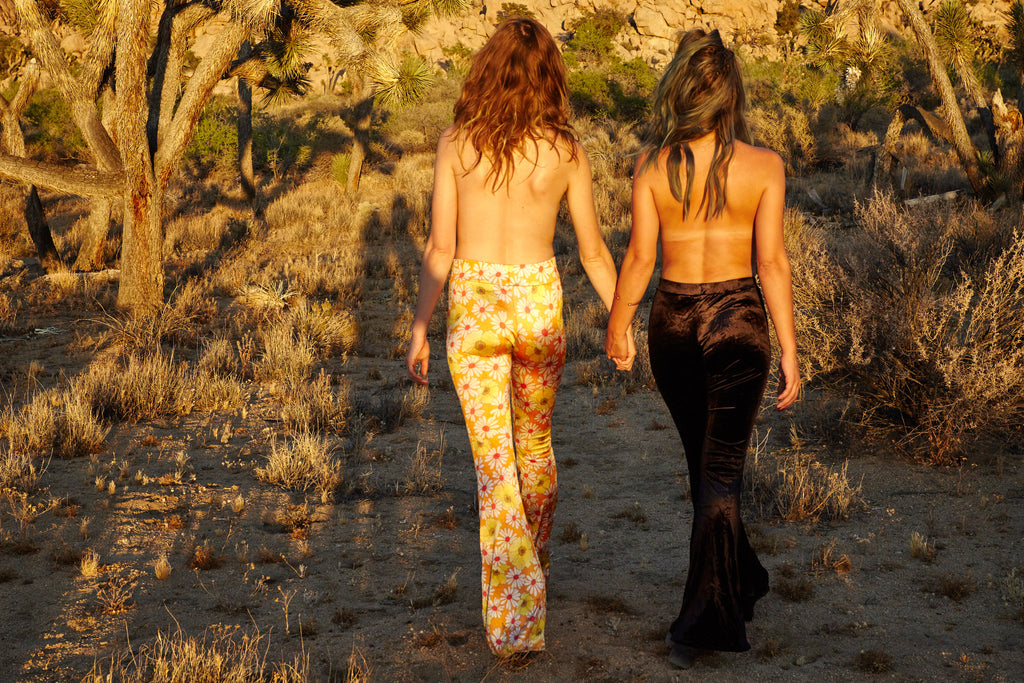 Our flares on these gorgeous ladies, running wild and free in the desert at Joshua Tree, California. Shot at the golden hour, with the sun shining a brilliant gold, in a world of wanderlust. 
Captured and modelled magically by Erika, an LA based artist, photographer and rainbow-maker (and the lucky lady of Jake fronting Space Face and guitarist of The Flaming Lips). By her side and wearing our black velvet flares like she was born for it, is Nat - a writer, pizza lover and desert wonderer. Kate, from Williamsburg, NYC is a hair stylist and also captured the shoot of the two models in the golden sun. 
This makes us so happy!
Credits:
Art Director:
Erika Mugglin 

Photographer:
Erika Mugglin - solo shoot
Kate Caretta - sunset couple shoot
Models:
Erika Mugglin @mugglinstagram
Natalie Shepherd @natonthat
Hair Stylist: Kate Carretta @carrettacarretta
Flares: Flare Street