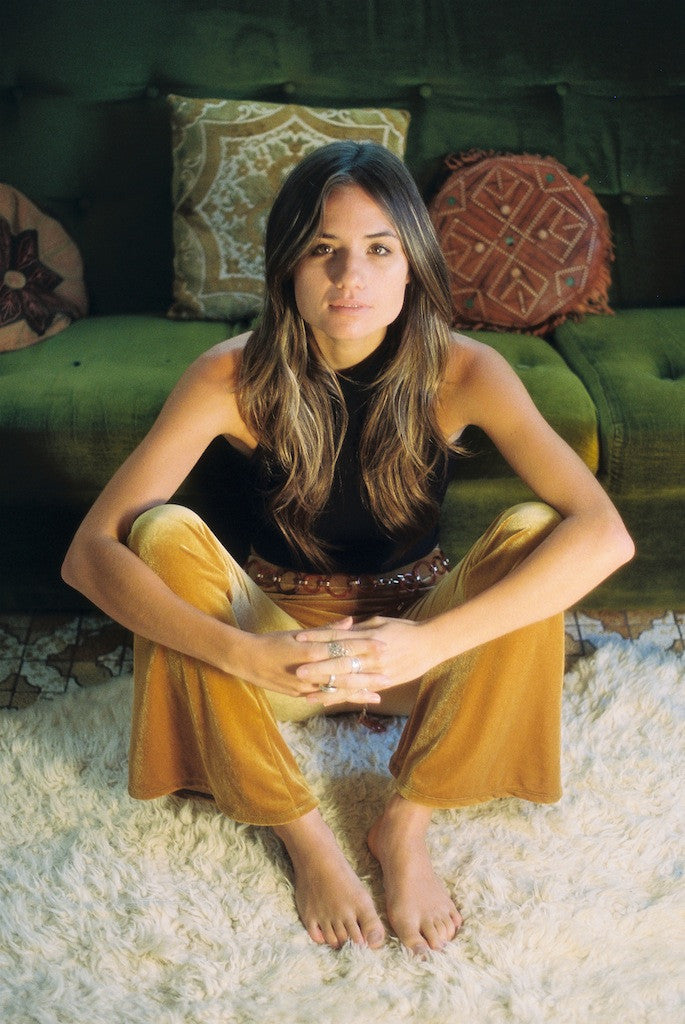 Rich, decadent tones, babes on a warm cosy couch and those cheeky, playful vibes of the 70's encapsulates Flare Street's latest campaign "Light My Fire." Pull up that shag rug, make yourself a cuppa and dive into the world of velvet, textures and of course flares!
A Californian bungalow full of lust, love and strong lasciviousness vibes played the backdrop to this beautiful affair. Captured on 35mm by Melbourne based photographer Charlie Brophy and inspired by the freeness of the Eastern Coast style as well as self-expression through fashion, music and art in the early 1970's.
Searching high and low for the perfect textured velvets and earthy tones to add to their array of flares, Flare Street's latest collection features Mustard, Olive and Copper Velvet as well as our Biba Burnout Velvet in colours such as Ruby Red, Electric Blue and Golden Brown. Wrap these babies around your legs, each other and Light My Fire!
Credits: 
Label: Flare Street www.flarestreet.com
Photographer: Charlie Brophy
Assistant Photographer: Hannah Markof
Stylist: Nik Shimmin
Model: Demi Lee
Model: Tyrone Susman
Hair, Makeup & Assistant: Azaria Ashford
Set styling: Leah Baxter
Wardrobe: Flare Street, Aquarium Vintage, Vintage Garage, Frothlyf, JBC Lingerie