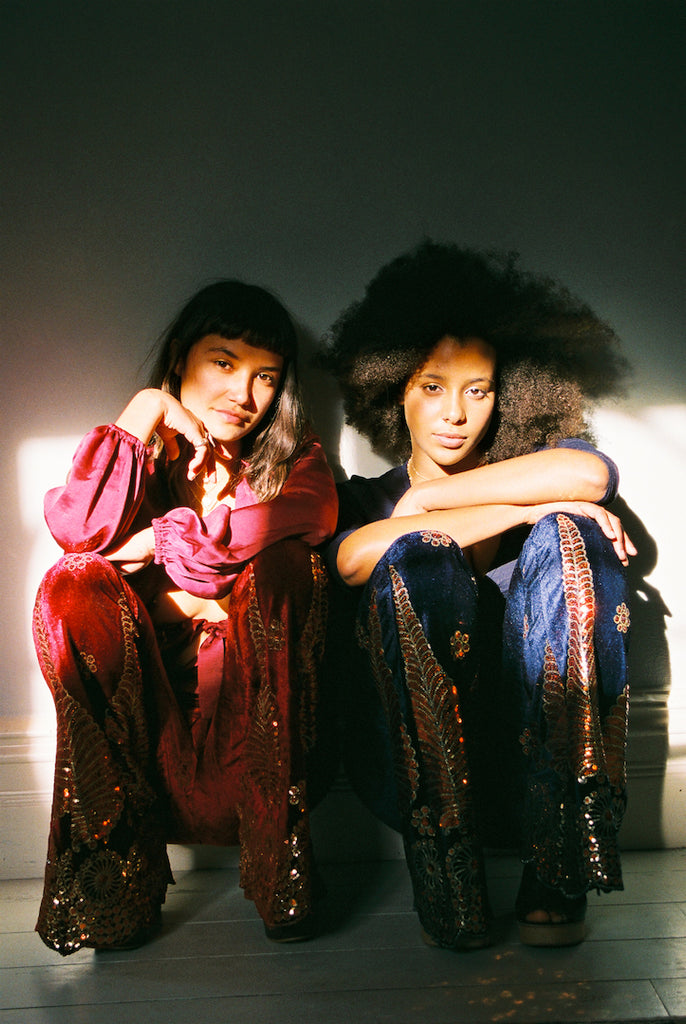 There's a starman waiting in the sky, 
He'd like to come and meet us, 
But he thinks he'd blow our minds...

Midnight Stardust is here... we just LOVE the name of this collection, named by the winner of our recent Instagram competition, Olivia!

SHOP THEM HERE! 

Our last collection of Sequin Velvet Flares, Phosphorescence, walked out the door so fast & we don't think these babies will stick around for long either! 
Ensure you read the construction details of these flares, they're different to our classic styles.

Spread the flare-love xx 

We now offer AfterPay & ZipPay in Australia as well as AfterPay & Sezzle in the USA!