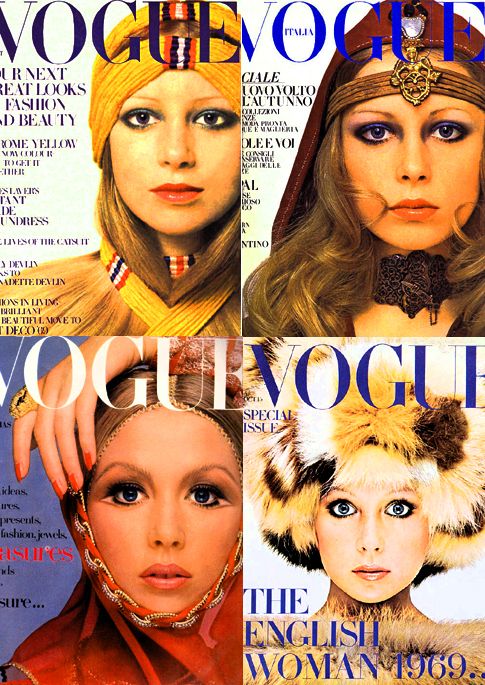 Pattie Boyd, one of the biggest influences of Flare Street, a captivating model and photographer in her own right. Learning the craft young, having been one of the biggest models in the 60's, Pattie Boyd now exhibits her collection of images she took from behind the scenes during the 60's & 70's of the Beatles, Clapton, Stones and more. And this was how I met her!


When I asked her about photography, her eyes lit up. I mentioned I'd seen a lot of her pieces at the Morrison Hotel Gallery in NYC, and wondered why her beautiful pictures weren't in Melbourne with her. Sadly, she said, they were on show at a Rock & Roll Gallery in Sydney.
If you're ever in NYC, I highly recommend heading to Morrison Hotel Gallery and asking to see her work, it's heaven and an absolutely amazing snap shot of such a fabulous period in time! One of my favourite images of her's below: 
She was in Melbourne, Australia to talk about her life & stories with the aid of photographs from over the years. For the evening, she ran through some of her favourite images from her modelling days in the 60's when she graced the covers of Vogue, modelled for top brands like Ossie Clarke, Mary Quant & Biba to the last days with George Harrison in the 2000's. There were images and stories accompanying every clip, lots of laughing, giggling and an amazing insight into that time!


I was lucky enough to meet her, overcoming my initial nervousness, as I was literally meeting one of my biggest inspirations EVER! I mentioned that she has been on every single Flare Street Mood Board since the beginning, to which she giggled and exclaimed 'Oh Really!?' flashing her gorgeous, eye wrinkling smile. Her eyes really are the most captivating, cornflower blue! Her manner, the quiet air around her and her ethereal, light presence was just enchanting.
For someone that has inspired me for the best part of 15 years, she was such a delight to meet!


Naturally, I couldn't help but ask her all about her fashion, style and favourite designers from the 60's & 70's!
I asked her what her favourite clothing label was back then, if she had to choose out of Mary Quant, Biba & Ossie Clark.



She said that was a hard one, but it would have to be Ossie Clark because she was such good friends with him. She had walked in a number of his shows & shot various campaigns for so many of the brands at the time.


Here's a clip of the Ossie Clark catwalk that she was in in 1968. 
I couldn't help myself & knew that this might be the only chance in my whole life to speak with this wonderful women, so I snuck another question in.
I asked if she had kept any of the clothes from that time?
She said that she'd only kept one piece over the years… it was amusing, we were both super excited to talk about the love of 60's fashion in a room full of people that wanted to know everything about the Beatles, Eric Clapton and the Rock & Roll lifestyle…


What was it, I asked? She said the piece was a Blue Velvet Jacket from Ossie Clark, with a peplum bottom. You could just see her eyes light up with love for such a beautiful garment. Detailing how the peplum bottom fell with her hands, the shape of the collar, how the jacket made her feel and what a wonderful blue velvet it was!
We found an image of it online, here it is:

 At the end of the evening, I asked her to sign my favourite image of her which was in an original 1968 Vogue I had. It was the image below featuring her covered head to toe in The Fool (stay tuned for our upcoming blog post on those wonderful artists!)


Chatting to Pattie Boyd was an absolute dream come true, I will treasure those memories forever. I had almost met her 9 years earlier, but missed out on her exhibition tickets, again in NYC 5 years ago for the Beatle convention... I was beyond ecstatic to not only be in the same room of as her, but have a wonderful chat too!
  
And for those of you who haven't read her auto-biography yet, I suggest you do!



Happy Birthday Pattie Boyd!
Spread the flare-love xx
Read her book 'Wonderful Tonight' here: 
https://www.amazon.com/Wonderful-Tonight-George-Harrison-Clapton/dp/0307407837
View some of our favourite images of Pattie Boyd below and on our Pinterest here: www.pinterest.com.au/flarestreet/pattie-boyd-queen-of-60s-70s-style/