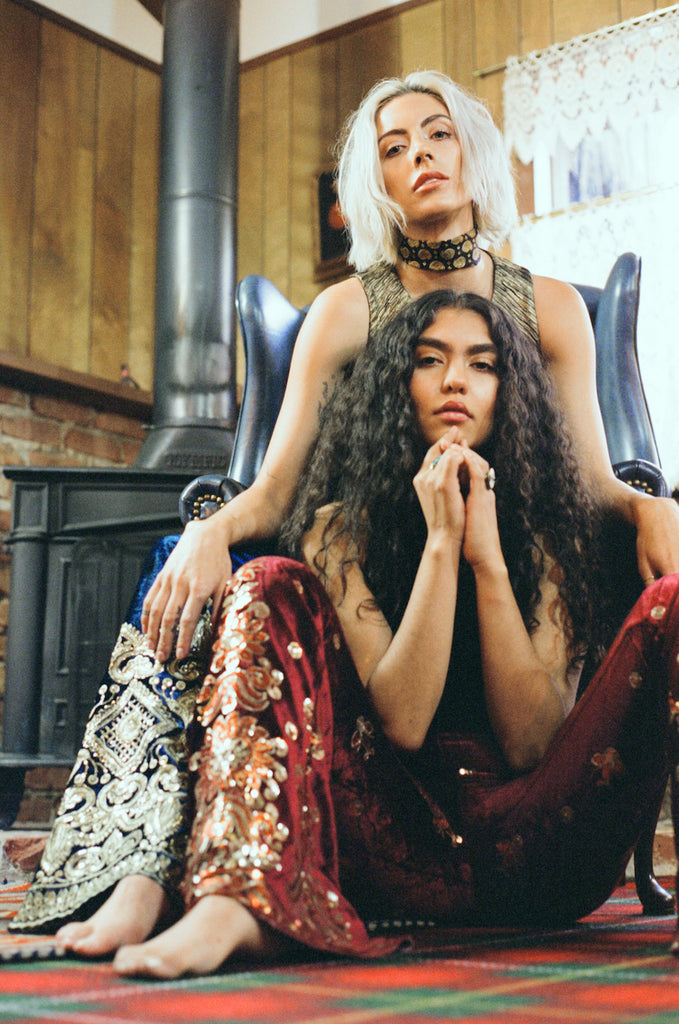 These sequin velvet flares are ready to see you move and groove, it's what you do with your dancin' shoes!
With nods to Studio 54 and bringing on some serious Disco vibes, what more could you need than a blend of velvet and sequins to light up your night.
There's Free Worldwide Shipping with these flares!!
These flares are soo limited edition we can't stress it enough! Made to order in Melbourne, allow 10-14 days from ordering for them to be dispatched. 

We are only making a super limited amount of these babies, once they're sold out that's the end of them.