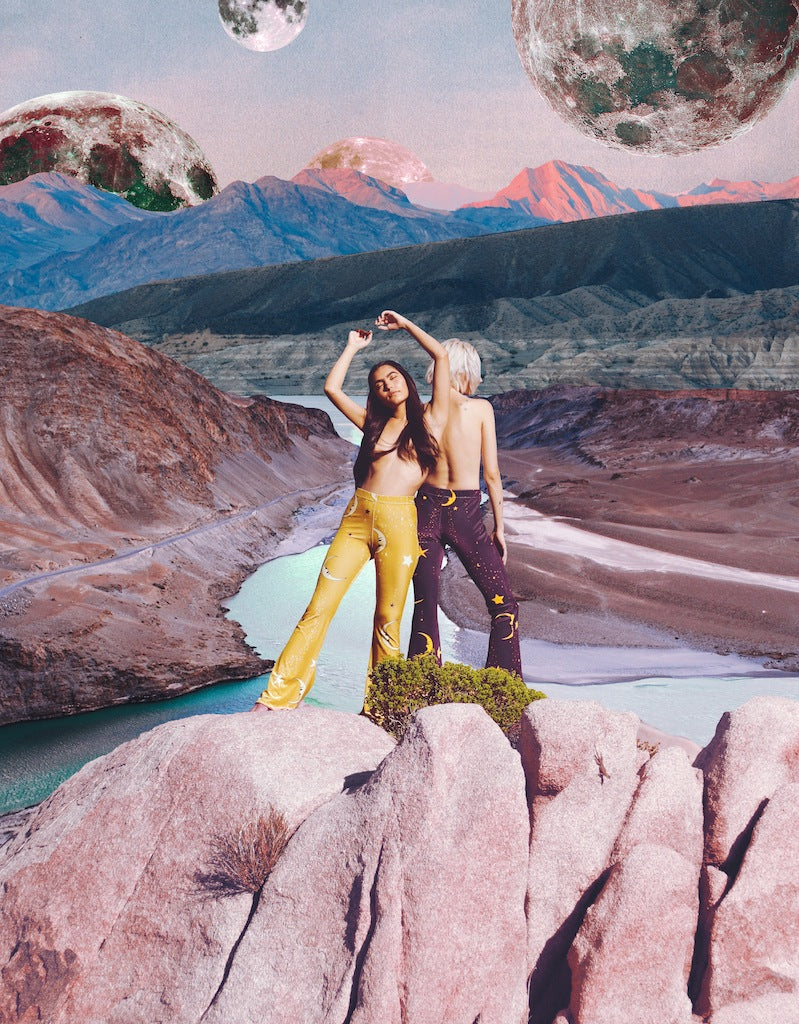 We're over the moon at Flare Street this week, absolutely in awe of this magical collage by Rosie Sayers featuring our Cosmic Velvet shoot in Joshua Tree, California.
Rosie's work is draw droppingly amazing, and we've been dreaming about it for a long time! We collaborated on this piece of art, with an image that we are just about to release from our recent photoshoot.
From her website: 
"Rosie ushers you to a time where cosmic oneness & imagination dance in perfect harmony. With psychedelic vibes and a color palette of divine femininity, Rosie creates the parallel universe of your dreams. Her pieces are constructed using vintage National Geographic clippings that she treasures."
If you want to check out more of her work, head to her website here or Instagram here.