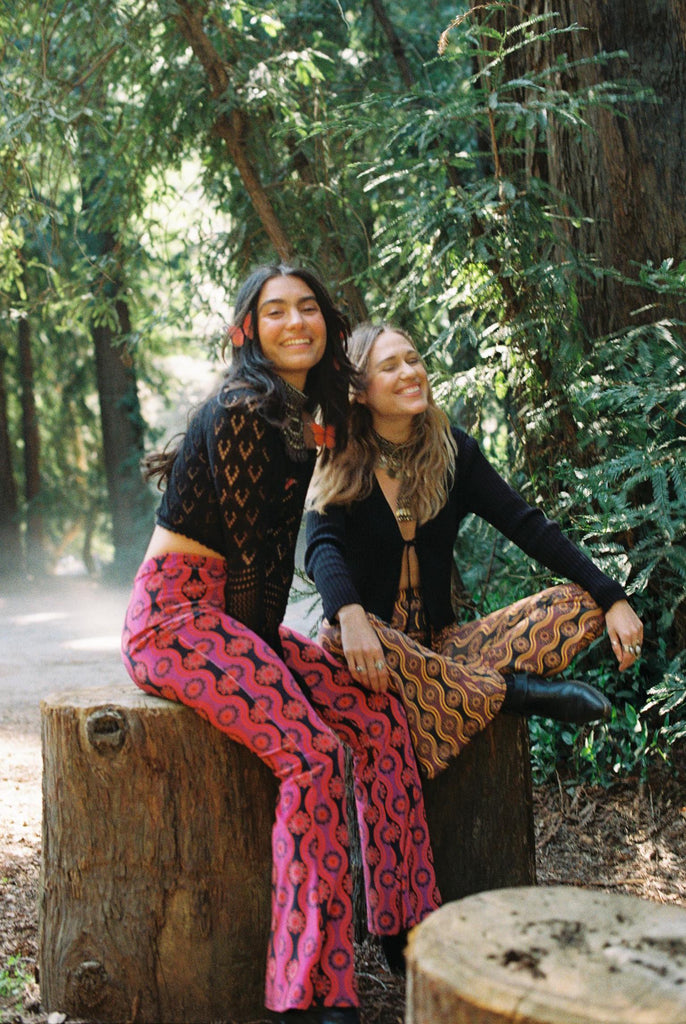 Twisting along the outstretched coastline until we found ourselves at a magical town know as Big Sur. Where the Redwood Forrest meets the ocean, the mountains drop away into the sea and the 2,000 year old forrest trees tower above in the most enchanting manner. 
We ventured into the forrest with Corina from Wild and Free Jewelry (@wildandfreejewelry) and Andy Lua (@andyishh) in our Ophir Flares in Velvet and Organic Cotton.
Find them online HERE!
Our new Playlist, Starlight, can be found on Spotify here!

Starlight Pinterest board can be found here too!