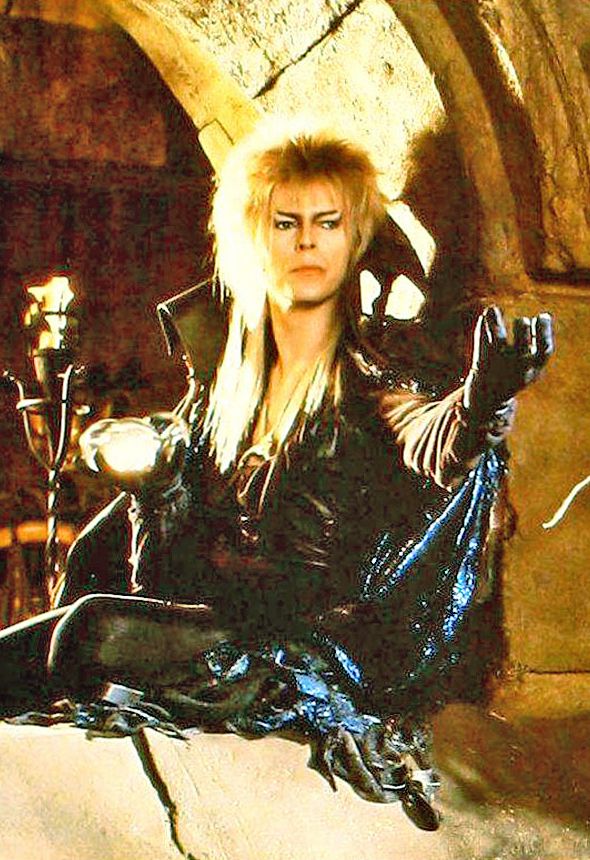 Over here at Flare Street, we take huge inspiration from all sorts of fashion icons from the past, but especially the one and only, David Bowie. His is a style all of it's own, which transformed over and over again, but obviously stood the test of time.
The Labyrinth is a musical fantasy film that was directed by Jim Henson and
produced by George Lucas in 1986 starring Bowie!
We follow Sarah (Jennifer Connelly) on a quest into an enigmatic fantasy land, filled with an abundance of otherworldly creatures who either help, or further
confuse her, as she makes her way through the ever changing maze that leads to
baby Toby. They are being held captive by Jareth - The Goblin King, perfectly portrayed by David Bowie.


The movie had a $25 million budget, which explains the extravagant
costumes and puppets designed by Ellis Flyte! Conceptualised by the whimsical yet dark art of Brian Froud, paired with hair and makeup by Nick Dudman and Derry Haws.


Aside from Bowie and Connelly, most of the cast is comprised of
ornate folkloric puppets that sing and dance throughout the movie. The soundtrack features a score by Trevor Jones as well as 5 songs that Bowie recorded for the film.

This film is a glorious mix of puppetry, elaborate costumes, special effects
and an iconic performance by Bowie.

A funky film indeed!
Head to our Bowie Pinterest here! 
And watch the trailer here...