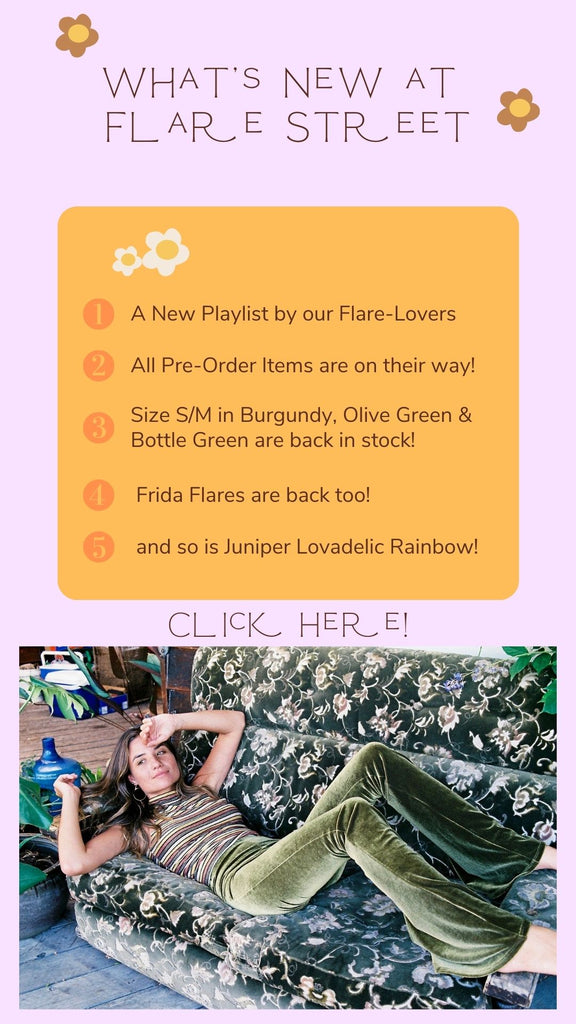 Click here to shop our flares that are back in stock!
And for all those who snapped up a past design on our last run of Pre-Order flares, you will have a note from us with your tracking info. We can't wait to see you grooving in your new flares!
We asked our Flare-Lovers 'iIf you could listen to only 1 song from the 60's & 70's what would it be'.... so here it is, curated by our Flare-Lovers! 
 Spread the flare-love xx