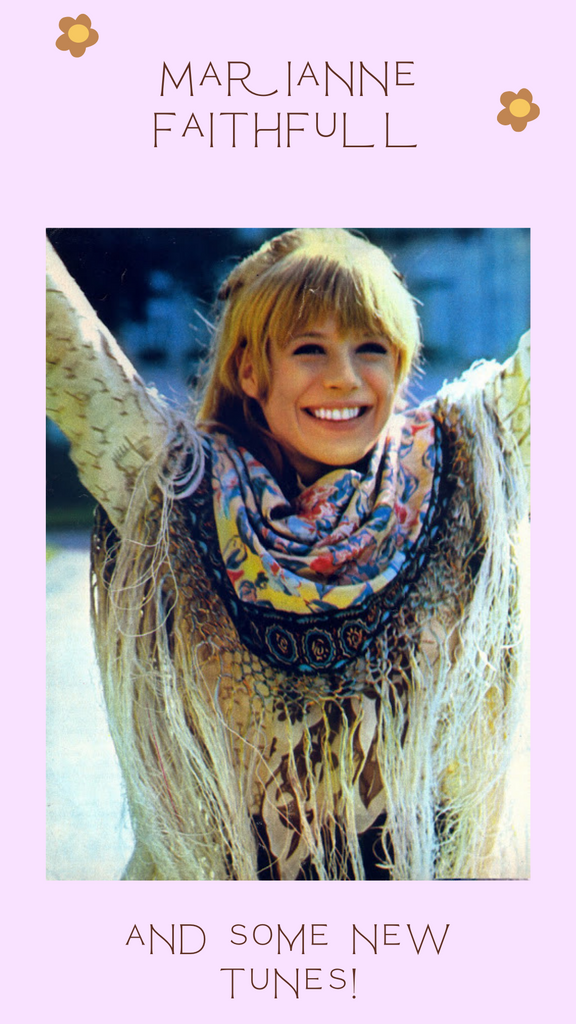 The Rolling Stones had their fair share of inspiring women around them during the 1960's and 70's.
Along with Anita Pallenberg was the talented Marianne Faithfull who's music career was sparked by The Rolling Stones manager after he saw her at a party. Welcome back to our 'Babe's Who Inspire Us' blog!


Best known for her feathery soft voice and for her relationship with Mick Jagger.
She was the inspiration behind the song "You Cant Always Get What You Want".

She was only 17 when her pop song  "As Tears Go By" turned her into a star overnight in 1964. (Play it below).

Her effortless feminine style & bohemian chic perfectly embodied the Swinging 60's.
She was the queen of suede skirts and fuzzy shirts, whose signature London looks inspired fashion icons such as Kate Moss and Alexa Chung.
Her music influenced the likes of Nick Cave, Courtney Love, PJ Harvey and so many more!
Play our Marianne Faithfull Playlist here! 


Read her 2021 interview with Rolling Stone Magazine here!