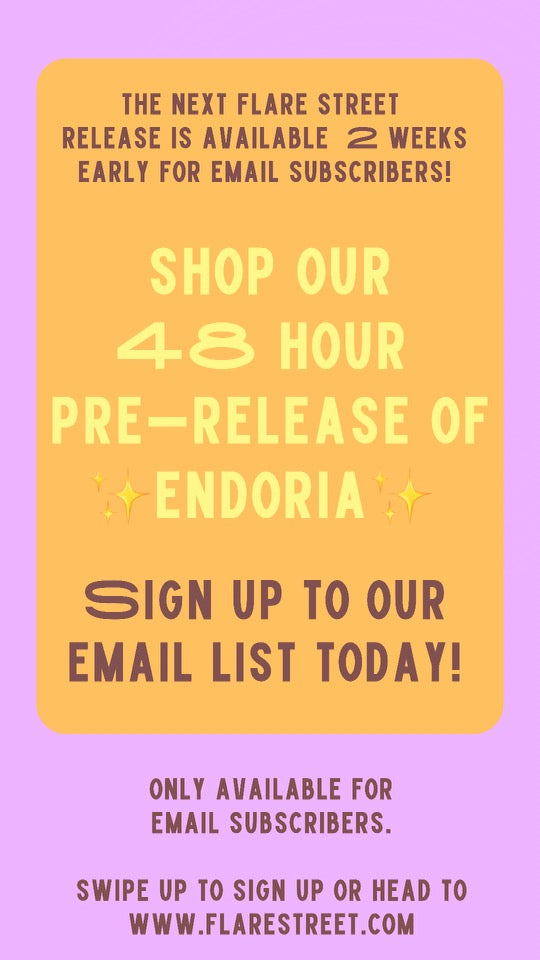 The next release 'Endoria' is on it's way! It's beautiful, full of nostalgic comforts.... those blankets, duvets, wallpapers, cushion covers and pieces of vintage clothing from the 1970's that made up the backdrop to so many houses.
We have a little surprise, to say 'thank you' for the support over the past 18 months (and 8 years!!)...
It's available online in 2 weeks time, but much earlier for our email subscribers!

For the flare-lovers that have signed up, you will be able to shop Endoria for 48 hours as a Pre-Release!

Access will only be sent via email to our email subscribers, so if haven't joined our mailing list, sign up now via our homepage or footer of our website! 
Spread the flare-love xx