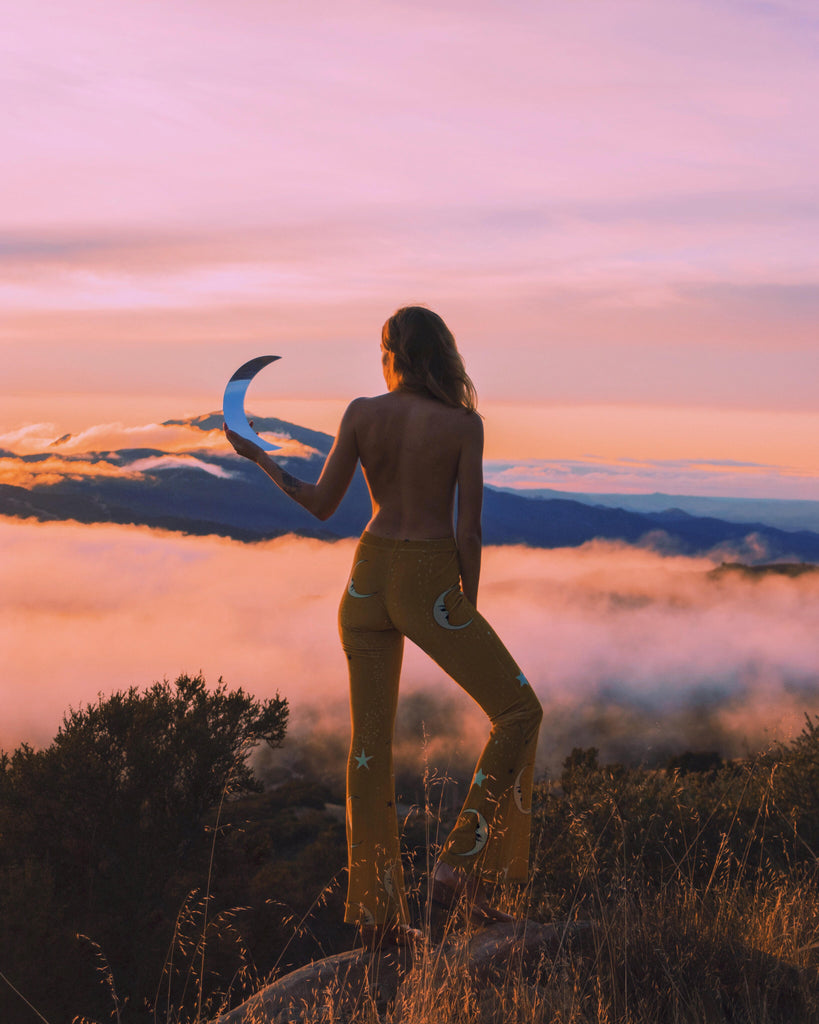 Corina Alulquoy Brown of Wild & Free Jewelry, the goddess of fairy crowns and Queen of Californian sunsets! We've followed this lovely lady on Instagram for a few years now, always inspired by the way she shares her creativity with the rest of the world - through her styling ways, dreamy photography, collaborations as well as the jewels and crowns that she makes.
Scroll down to see some beautiful images of Cornia in our Hendrix Nights Flares in Golden Moon. What an amazing lady, image and just check out that sunset!
Inspired by the ocean, wildlife, and Native American culture, Corina focuses on creating a community and world that emphasises confidence, happiness, and living wild and free. 
You can find her site and Instagram here!
And shop the flares she's wearing here xx