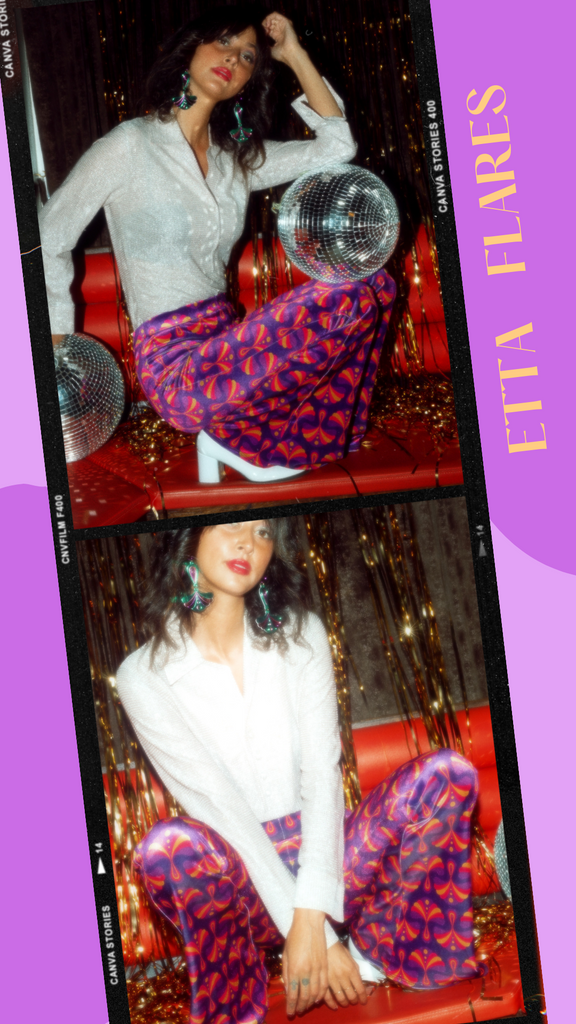 A collaboration between our brands, bringing an array of matching jewels to your Flares!
Bringing in and working on those Art Deco vibes that played a strong backdrop and influence to 60's & 70's fashion & design, our Etta Flares feature a motif that matches their earrings!
Shop the collection HERE!