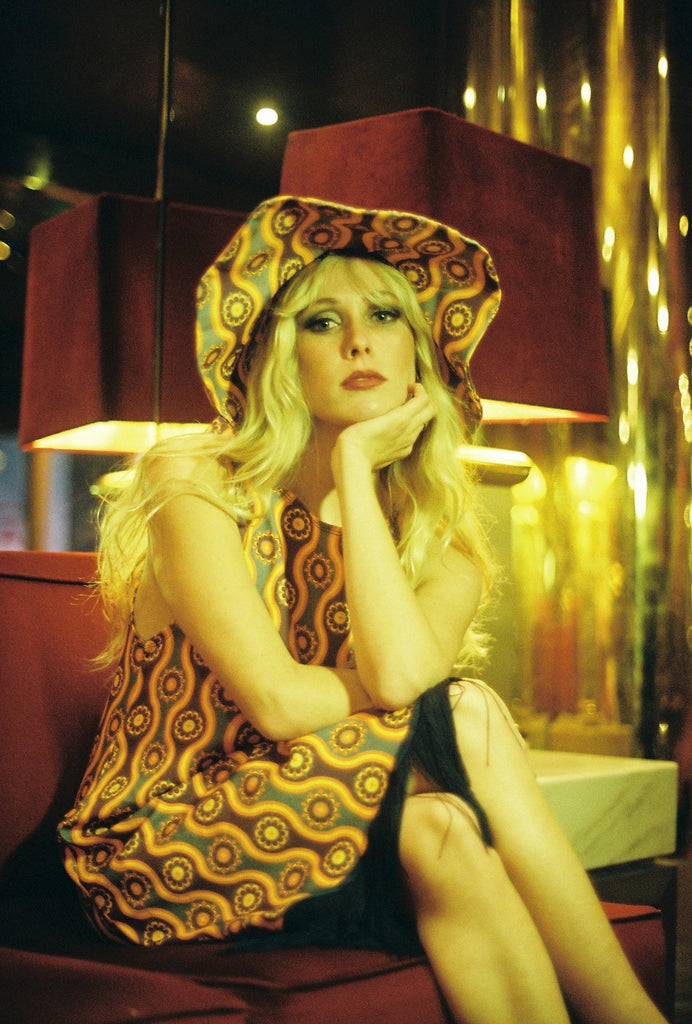 Just one of our main inspirations, that's all!
You may be familiar with the store Biba from London 1960's & 70's... if not, it was a wonderland, empire of gorgeous clothing and helped break in SO many styles that we still wear today... mini skirts, high knee boots, bohemian, flowing garments and amazing colours & textures!
Behind the scenes was the main founder and designer, Barbara Hulanicki. In our books she's the Mick Jagger of the fashion world! 
In the next few weeks will be posting snippets and stories from Barbara all about that time period, dressing everyone from Twiggy to Sonny and Cher as well as the amazing way she designed and produced her garments. 
For now, enjoy our collaboration collection with here and you can find a past blog post on her here!!