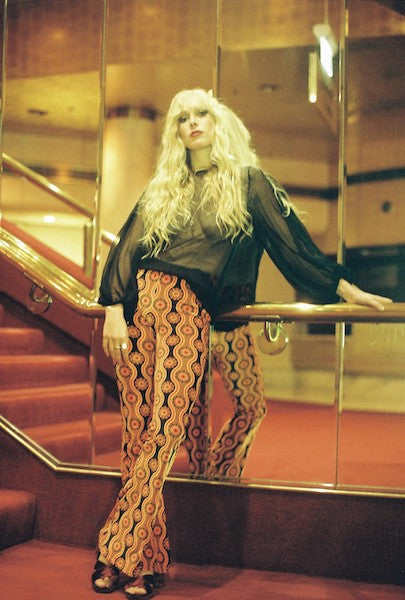 Hello and welcome to our latest collection, a work in progress for the past 2 years and one of THE hardest secrets to keep!

We've introduced some new pieces as well as our Ophir textile.
These are.... well firstly, Organic Cotton Flares! The cotton is milled in Melbourne which is so rare to find, it is soft, luxurious and so sustainable yet durable!
We've made our classic high neck tops, bralettes, brought back our Wide Leg Flares as well as Kimonos! 
But most excitingly, we've made tailored jackets which have the most flattering cut and black velvet trim... they're an absolute dream to wear, you won't want to take it off!
Check our the collection online now! 
As always, our fabric are sourced locally, printed sustainably in Sydney & Melbourne and all our garments are made in Melbourne too!

Spread the flare-love xx
Note: All peacock feathers were ethically sourced, all are vintage and majority are over 50 years old.
All scarfs are vintage or sourced from op-shops. 


Credits:
Photographer: Pier Carthew @pierypier
Model: Madison Wilday @madisonwilday
Makeup: Lucy Lareyna Sotelo @lucyloooove

Creative Direction & Set Design: Nik Shimmin