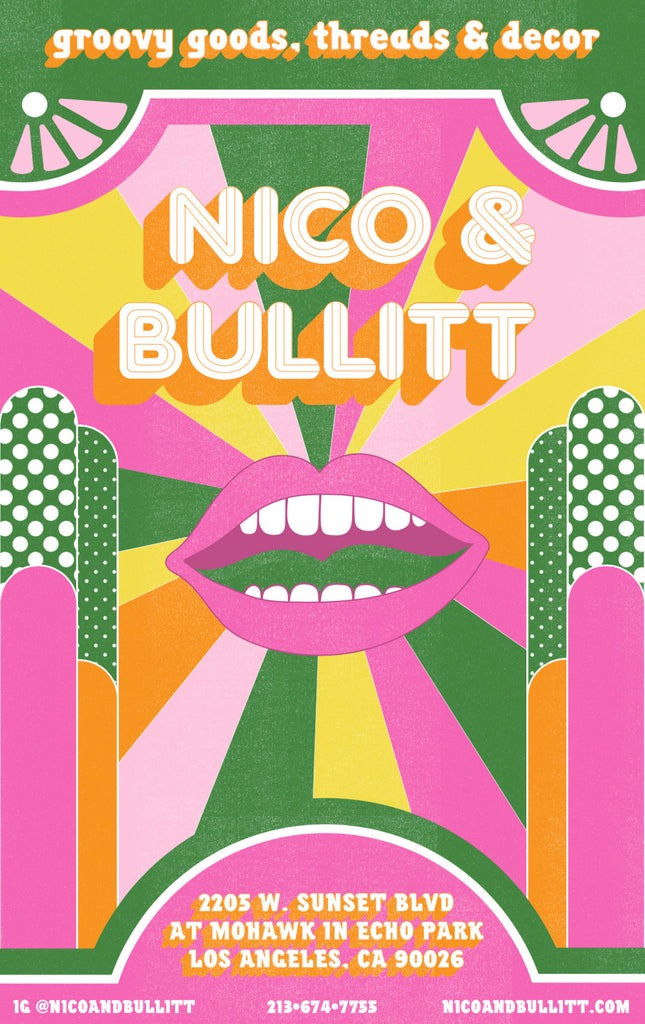 Hey L.A Flare-Lovers! 
For the next week we're having a Pop-Up Shop at Nico & Bullitt in Echo Park.
You'll find our Classic Velvet Flares, Juniper Flares as well as new designs from our collection with Barbara Hulanicki!! 
In store for a limited time, in a range of sizes and only while stock lasts.
We can't wait to see you grooving around LA in a pair of Flare Street flares! 
Location: 2205 Sunset Blvd, Los Angeles, CA 90026
Dates: 21st Feb 2020 - 1st March 2020.