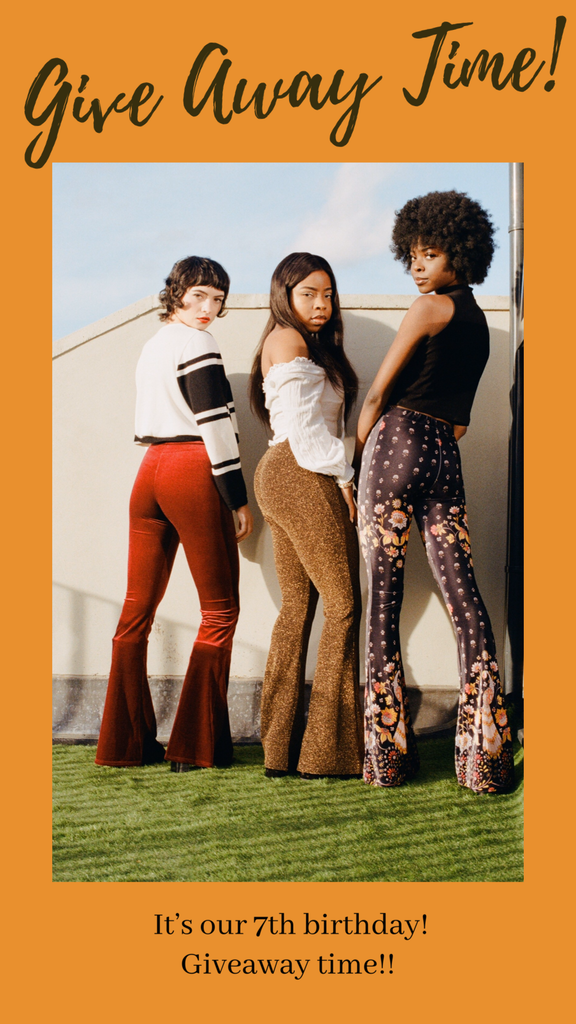 Hey Flare-Lovers! We're so excited to be celebrating 7 years of spreading Flare Love.... so excited that we're doing a GIVEAWAY, that's ALL about LOVE! 
✨Win A Golden Sparkle Set- Golden Sparkle Flares and Bralette ✨
The Give Away:
Tag a friend and tell them what you love most about them! We want to spread the Love as much as possible... 
💓Follow these steps to enter our giveaway! 💓
1. Follow @flarestreet  on Instagram ✨
2. Tag a friend on our giveaway post & tell them why you love them! 🌸
3. Feel free to tag more than one friend in separate comments to spread the Love even more (and to gain multiple entries to the giveaway!) 🌼
❣️Click HERE to head over to our Instagram.❣️
Conditions:
🔸Must be following Flare Street on Instagram
🔸All postage costs are paid for by Flare Street and this giveaway is open worldwide.
🔸The winner will be drawn 5pm AEST 28th June 2020. Enter as many times as you like!
🔸Golden Sparkle Flares can be any size, XS- Curve. Bralettes are one size.