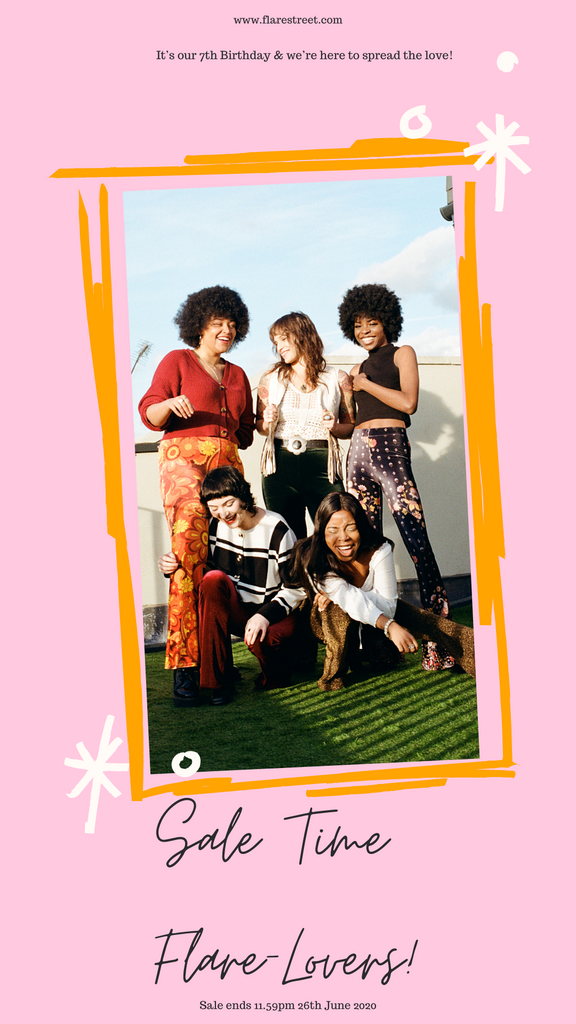 There's a birthday discount waiting for you at the Checkout! 
Celebrating our 7th Birthday, we asked our flare-lovers which would be more fab... a giveaway or sale... and then we decided, why not both!! 
Snap up your favourite pair of flares and until 11.59pm AEST 26th June 2020, there will be a discount automatically added to you order!
Thank you so much for being apart of our wonderful flare-loving community,
Spread the flare-love xx 
Note: Free Shipping offer is not available during Sale periods.