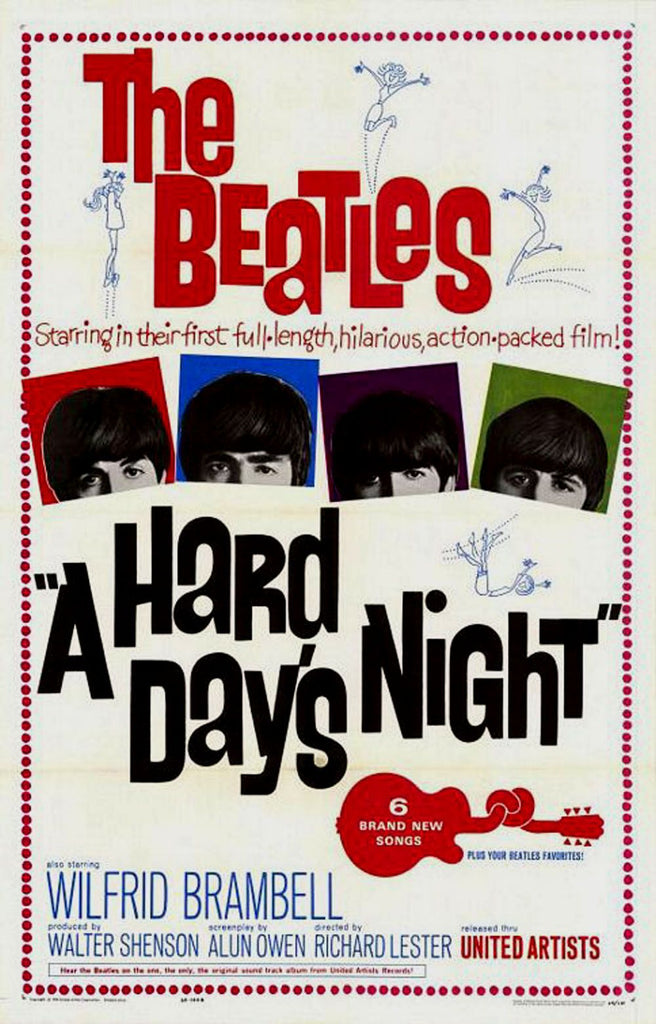 It wouldn't be a film club without including our favourite boys!!
The very first Beatles feature film directed by Richard Lester in 1964, starts out with 'The Fab Four' hiding out from sheer Beatlemania in the height of The Swinging 60's, all over London!


The camera follows as they are continuously ducking into cafés, in an attempt to escape the hysteria that follows wherever they go! It's a silly & playful mockumentary of them making their way to their performance on a television program.
Though there is a loose story line (that even leads to Ringo being arrested!), the film mostly focuses on highlighting the various personalities of each of The Beatles, which of course the fans loved and still do! 


All along the way there are musical breaks for mini, one song performances, of nearly every song off of the title album, including a truly sweet performance of, 'And I Love Her'.




The cast of the film is primarily Beatles boys, but of course some of our favourite 60's fashion icons, Pattie Boyd and Charlotte Rampling make appearances as a schoolgirl and nightclub dancer!
The set of the film is famously known as the first time Pattie Boyd & George Harrison met! It was also the first time he asked her to marry him...


The film was a great success and is still known to be one of the greatest musical films of all times. The Byrds and Monkees even made music films after seeing the success of A Hard Day's Night!
If you're craving some classic Beatles music, this film is sure to make you dance and laugh all at once!!
For images, check out our Pinterest here: https://pin.it/3bYB11l
Play our 'A Hard Day's Night' Playlist here!