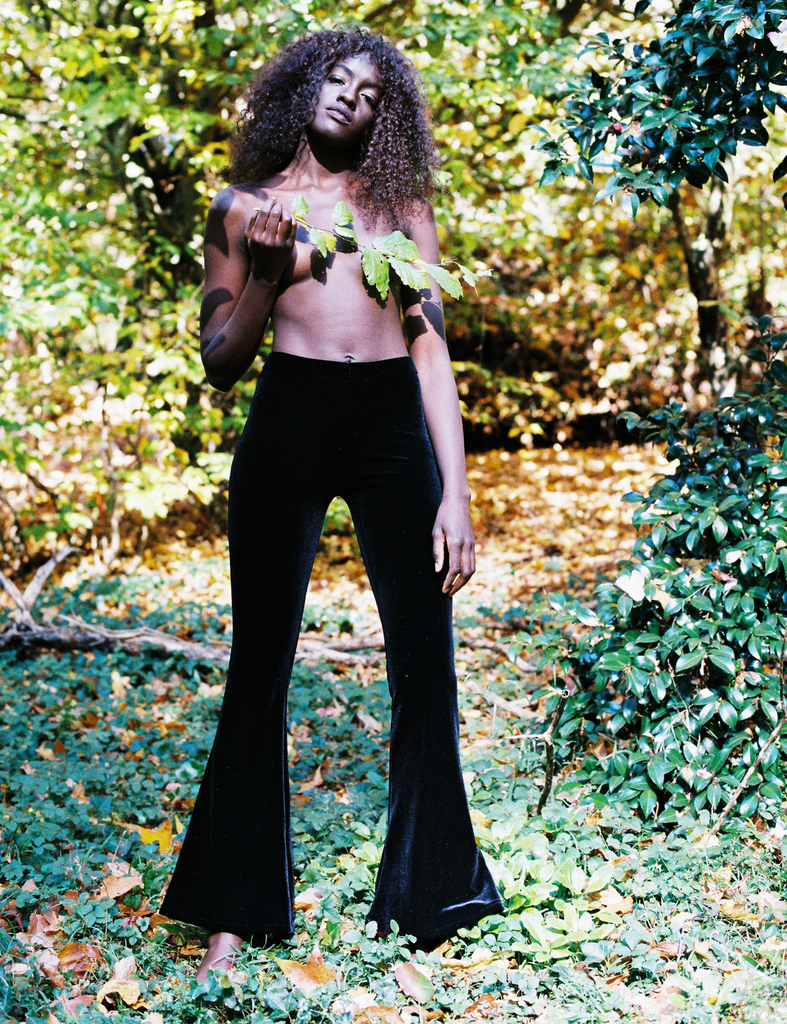 We call our Black Velvet flares the 'entry level flare' as you can't go wrong with a classic black pair!
Check out the way they fall at the knee, fit at the waist and silhouette her beautiful legs. We've watched as our flare-lovers have fallen down the rabbit hole of colours, prints, patterns & textures - but believe us when we say it all started here, with a classic pair!
We haven't released these images in our Classic Black Velvet Flares until now!
Featuring Melbourne based muse Dijork (@dijorkmai) captured in the forrest surrounding the Dandenong Ranges by Melody (@ontheroadwithmelody). 
If you're unsure of which pair of flares to begin your Flare Street journey, this is a sure bet! We love them styled with:
Shop the whole range of Velvet Flares here and find the Classic Black Flares here! 
Flare Street is made in Melbourne, Australia.