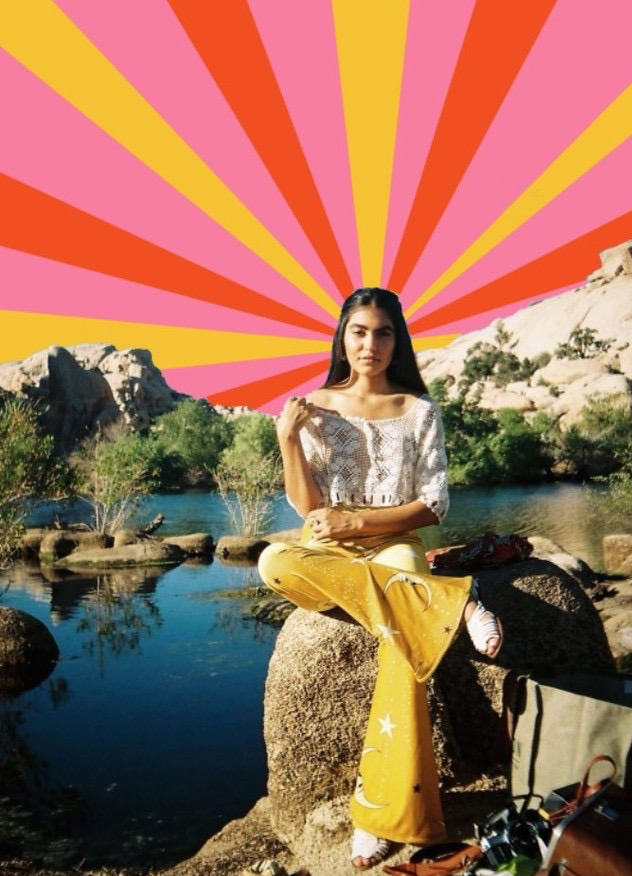 In this edition of 'Babe's Who Inspire Us' we chatted to Brooke from Electric Lady Rhythms, a visual artists from the San Francisco bay area. We love collaborating with talented people from all across the globe! Recently, she's put together some magical pieces for Flare Street featuring her strong pop-art vibe and really bringing the vibe of our flares to life!
Have a read below about her and what inspires her visions:
What is your favourite music genre?
Picking my favorite music genre is a tough one for me, but I would have to say rock n' roll. Rock n' roll is a melting pot genre of different sounds, emotions, and styles. Looking back to it's very beginning, rock n' roll was inspired by the Mississippi blues and sounds of soul. Listening to bands like Led Zeppelin and the Rolling Stone these strong influences are evident through the tone, the melodies, and the lyrics. Also, rock n' roll gets you moving!
Where did you get the inspiration for this print from?
My inspiration for these prints were the flares themselves! How can I showcase the magnitude of style and craftsmanship these pieces have? Through color! Also, when I think of flare, I think of retro fun patterns. 
What is you routine as an artist?
To be honest, I don't have a routine as an artist. This is the first time I have been referred to, and referred to myself as an artist. I guess I always start with the image of the musician(s) or groupie, or vinyl I want to showcase. From that, I let imagination guide me.
What inspires you?
For me, I get inspired by the music, the 1970's, the 1960's, the fashion of those decades, the women whom followed these groundbreaking bands....if my vinyl could project colors based on the music's vibe, this is what I would imagine it to look like. Bringing the rhythms to life.
If you could describe your first impression of our flares in one word, what would it be?
First impression of Flare Street...that's easy -  E L E C T R I C
To view more of Brooke's beautiful work head to her Instagram page here: @electricladyrhythms
Images of Andy and Emily at Joshua Tree & BTS from New York Fashion Week fittings.