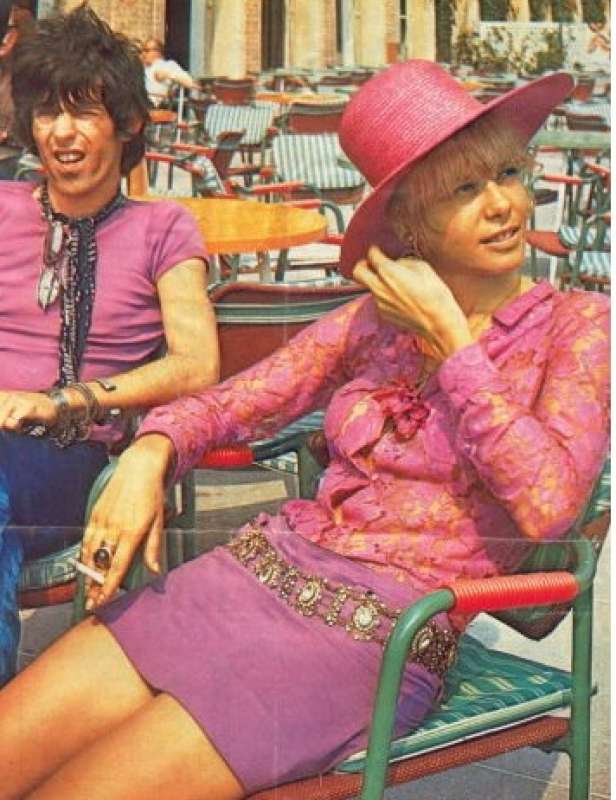 Our next instalments on the 'Babes Who Inspired Us' series, will be focusing primarily on the ladies and muses of the 60's & 70's music scene!
If you have been reading the blog for a while, you would have heard us talk about Pattie Boyd, Jenny Boyd, Pamela Des Barres and Bianca Jagger...
Recently we came across a mini-documentary about the some well known & perhaps lesser known ladies on the scene in the 1960's and 70's.
Their groovy style, eclectic taste as well as the artists they admired (The Beatles, Rolling Stones and Led Zeppelin to name a few) will forever inspire us!
First up in the series is one of our forever favourites.... Anita Pallenberg
 
Image by Dick Polak, 1968. 
Also known as "The Girl Who Bewitched The Rolling Stones", it really is no wonder, considering that she was a German Italian actress, model, designer and general icon!


Enchantress or not, Anita is most likely best known for her romantic affiliation with at least 2 of the original band members of The Rolling Stones.


In the height of her fame, she appeared in films such as Barbarella, Candy and Performance with Mick Jagger.
 Her ever evolving style, which was once referred to as "evil glamour", was eclectic, experimental and of course, glamorous! 
Find more images of Anita Pallenberg on our Pinterest here!!
And of course, we made a Playlist... 'An Ode to Anita Pallenberg' was inspired by her! It features a lot of the tunes that we written about her, appeared in her films and one's that she features on too. Click here to play...