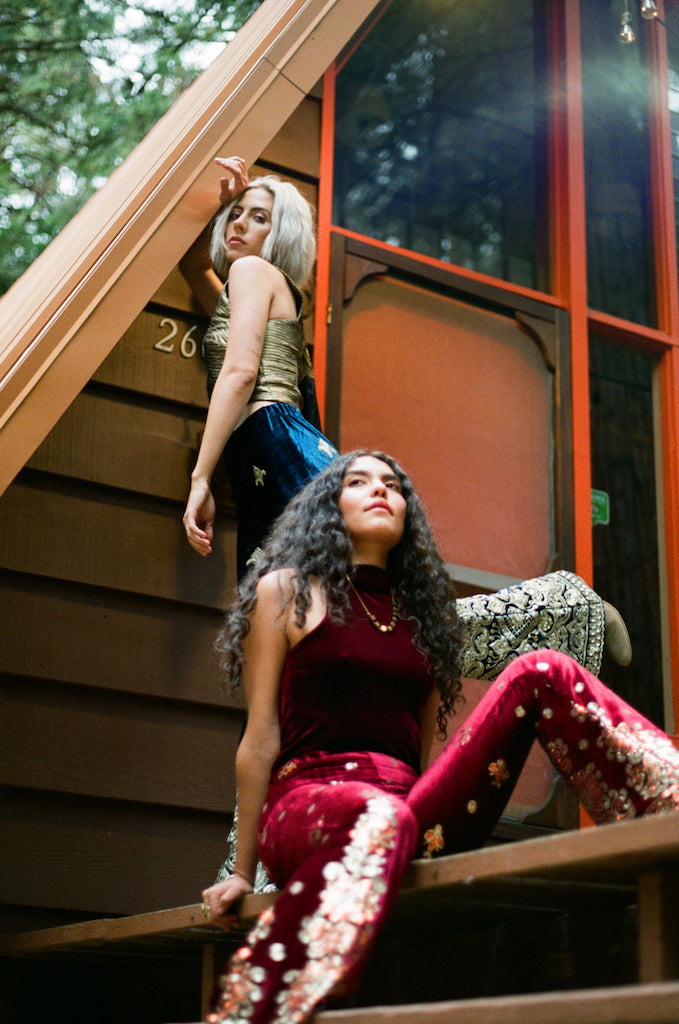 We get way too excited about our flares and this was one of the hardest secrets to keep! These flares have been hanging out in our studio for a year now, waiting for Splendour and the summertime festivals before they could go out into the world... for those of you who have swung past the studio since last year would know all about these!!

Sourced from one of our fab local suppliers around the corner in Melbourne, we snapped up all of the sequins that had to make this collection come to life.
With massive inspo from Studio 54 days, where Keith Richards met Patti Hansen, Diana Ross and Cher got fabulously groovy and Bianca Jagger rode a white horse across the dance floor.... you can only imagine how outrageously fabulous the outfits were!
Captured in the forrest of Idyllwild, California, last September, when the sun was peaking through and the light was mystical. We shot these flares in the cosiest little 60's cabin in the woods and highlighted the dreamy, phosphorescent vibes they emanate. 
You can shop these flares online here - they're available in Burgundy, Black, Orange, Forrest Green, Blue and Red.
They're so limited and made to order!
Diana Ross at Studio 54 getting her groove on!
Captured by @conner_sorensen in our cabin tucked away in the Idyllwild Forrest. Styled and modelled by @_bambi_baby_ & @andyishh