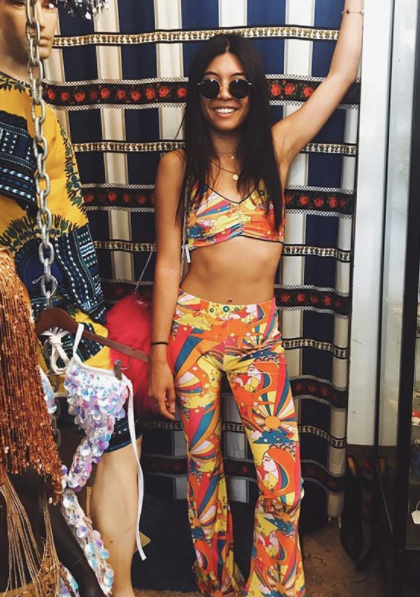 Where do we begin on this one!? Our week long blog series has been all about where and how we make our flares, source our products and design our garments but one of the most important parts is you!
We told you today would be a surprise!!
The community of flare-lovers that we have surrounding Flare Street is so special to us.
Seeing where you wear your flares and how you style them makes our hearts skip a beat. Some of you share your flares with your sister, boyfriends, girlfriends, best friends and mums. Others wear them to formals, festivals, work, parties or generally lounging around. We've seen our flares on legs all around the globe, from Australia to Greece, Turkey, Tokyo, USA, Sweden, UK, Ireland, Belgium, New Zealand... and so many more! Check out the map below, it shows us where all the Flare Street flare-lovers are!!


We wanted to not only tell you, but show you through the blog series this week just how special you are to us. Those of you who have been followers for many years, thank you! To all the new ones, welcome to the journey! 
Our hearts are so warm when you send us little notes or pictures grooving around in your flares!
The idea behind our pieces is to wear a garment that is not only unique but also of high quality, ensuring a long life. To make sure it lives even longer here's some tips:
Hand wash your flares
Dry them on the clothes line
Re-hem them if the ends get ratty
Share them around
Recycle your flares, and pass them on to a friend or flare-lover
Treat them with love
We're opening up our Melbourne Studio tonight, if you're in town we'd love for you to swing on by. Our pop-up shops and Flare Street parties are always super fun and filled with the wonderful people from the Flare Street community! 
We'll be previewing our next collection of flares made from 100% recycled fabric (designer ends, yay!) as well as our new bio-degradable, sustainable Bamboo Flares! You can find them online here!! 
To end this weeks blog series, we wanted to let you know what we'll be focusing on in the next year in terms of slow fashion, the environment and our brand:
We'll be using 100% recycled and recyclable packaging and shipping envelopes 
Reducing the use of plastics in the shipping of fabrics to us
Increasing our sizing range to include XL-XXL
Partnering with selected shops in other countries, so our flare-lovers can purchase within their continent, reducing the air miles it takes to ship from Australia
Print our Exclusive Designs on recycled fabric 
We hope you've loved our Fashion Revolution posts this week. Contact us if you'd like to know more!
Spread the flare-love xx