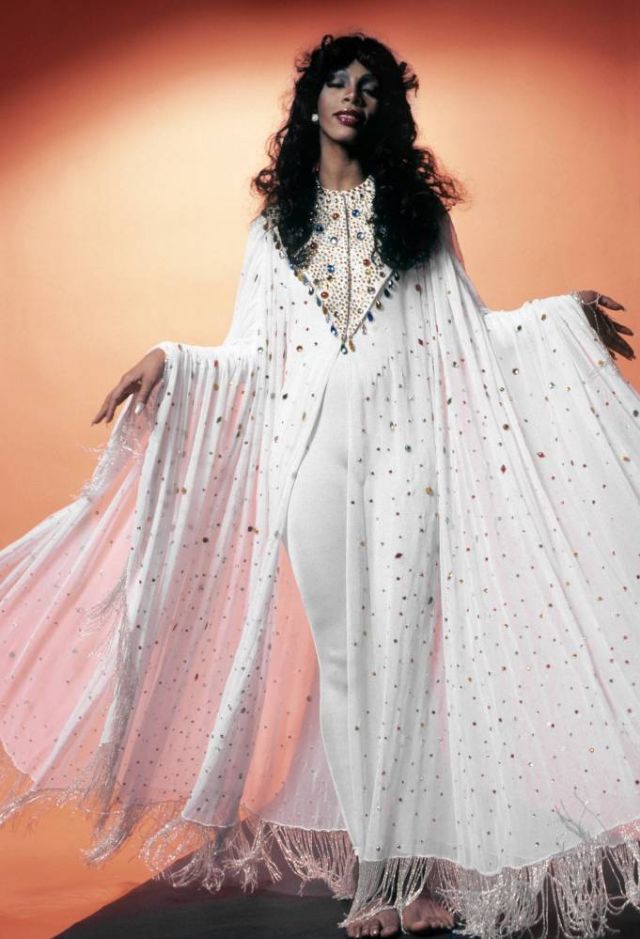 Donna Summer the queen of disco, lived a remarkable life! She started her professional music career in New York in 1967 and after her role in the musical, 'Hair' she gained a few record deals that lead to her success in the industry.

Born Donna Sommer, her first album was mistakenly released under the name Donna Summer which she kept!
By the end of 1967 she had her song 'Love to Love You Baby' reach number two on The U.S. Billboard top 100. Rumour has it, she wrote it as a saucy & racy reply to Serge Ginsberg & Jane Birkin's "Je t'aime... moi non plus" which was back in the charts.
Her style was a defining element of who she was and is remembered by everyone as being flashy, glamorous and always uniquely Donna.
In of the most iconic photos of her drenched in colours and sequins she truly fulfils the title of 'Disco Queen' effortlessly. We will never get over her vibrant versatility and ability to pull off any look she could imagine!
Play our Donna Summer inspired Disco Playlist here!! 
Find more images on our Pinterest here: https://pin.it/4FfeyaI