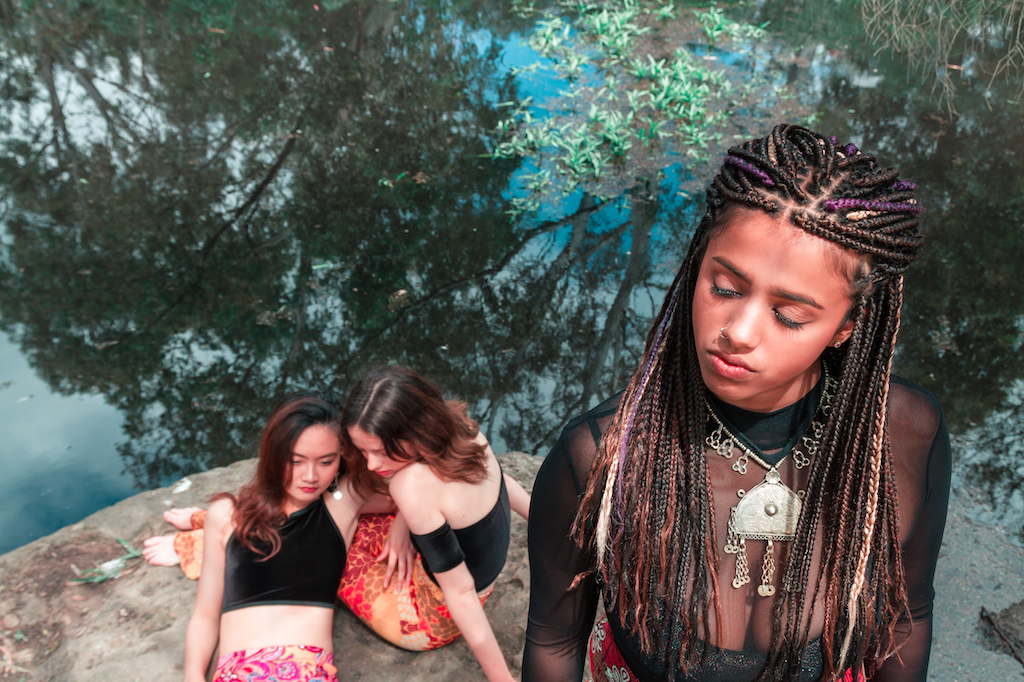 Our ethereal babes, Ria, Haley & Bridie cooling off in our exclusive Flare Street prints. Find the Sahara Flares here and the pre-sale of Casablanca Flares here! Ria also wears our sparkling bralette, available here. 
Taking inspiration from the 1970's and the Byron Bay hinterland, our exclusive Flare Street print is exploding with an exotic pattern and vibrant retro colours.
These are a 70's lovers dream! They show off our exclusive hand drawn design beautifully with a retro 70's sunset orange base colour with yellow, purple, cream and green throughout. You won't be able to take your eyes on the intricate details of this print! Can you spot the stars and jellyfish!?
Credits:
Photographer: Kamilla Musland 
Models: 
Haley Nguyen
Ria Pillai
Bridie Goold

Flares: Flare Street
Necklace and Mesh Top: Old World New