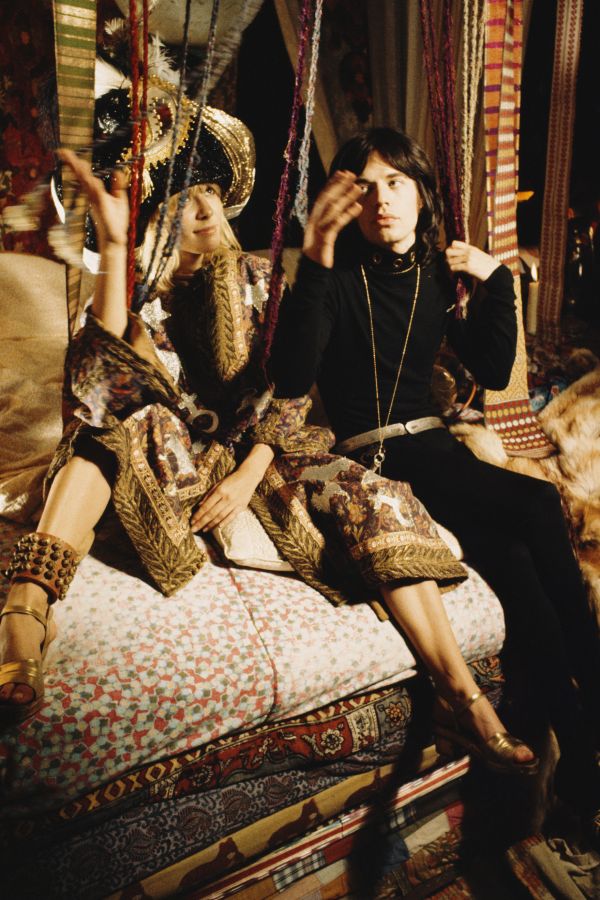 It's been said that this film, Performance, was too shocking for the 1960's! Welcome to Flare Street Film Club, this week it's Performance... Starring Mick Jagger and Anita Pallenberg (who was dating Keith Richards at the time), Performance was commissioned by Warner Brothers and filmed in 1968.
Hoping to have a Mick Jagger film that was their response to The Beatles 'A Hard Days Night,' Warner Brothers was so shocked with the result that they shelved the film for 18 months, requesting over 3 versions edited and re-edited until they finally (begrudgingly) released it in cinemas in 1970.
Over 50 years later, Performance is now viewed as an absolute classic film… perhaps the 'shocking' parts just aren't as shocking nowadays and what's more is you can see just how many artists, producers, directors, actors and musicians have been inspired by parts of this film!
In the first few minutes, there's similarities to Guy Ritchie's 2008 film, RocknRolla, outfits and styling that is reminiscent of Noel Fielding in The Mighty Boosh's 2nd & 3rd season and even Martin Scorsese used the Jagger song 'Memo From Turner' which was written for the film in his 1990 classic 'Goodfellas.'
Using real life gangsters from the Kray Twins gang, London's East End notorious criminals, John Lennon's Rolls-Royce and shot on location at a basement flat in Powis Terrace in Notting Hill, Performance was a ground-breaking portrait of 1960's London.
It is, especially now, seen as a quintessential London film that breaks and bends the rules to give us a snapshot of bohemian life, the one that gave the city a reputation for decadence and debauchery in 1960's swinging London.
Performance explored themes of sexuality and identity against the backdrop of organised crime, drugs and violence at a level not typically seen in a major studio production. There's nudity, but at the time, that wasn't seen on screen. Much of the original footage shot for the project was destroyed in the processing lab as the technicians thought it was pornography (which was illegal).
Despite all of this, the film has a laissez-faire vibe, decked out with fabulous fashions, crystals, apartments at the height of bohemian luxury with triangular baths, four poster scarf covered beds and 1960's decadence that has us swooning over it!
 You can watch Performance on iTunes here: 
https://itunes.apple.com/au/movie/performance/id372884692 
View our Pinterest with lots more images here!
And play our Performance soundtrack here: