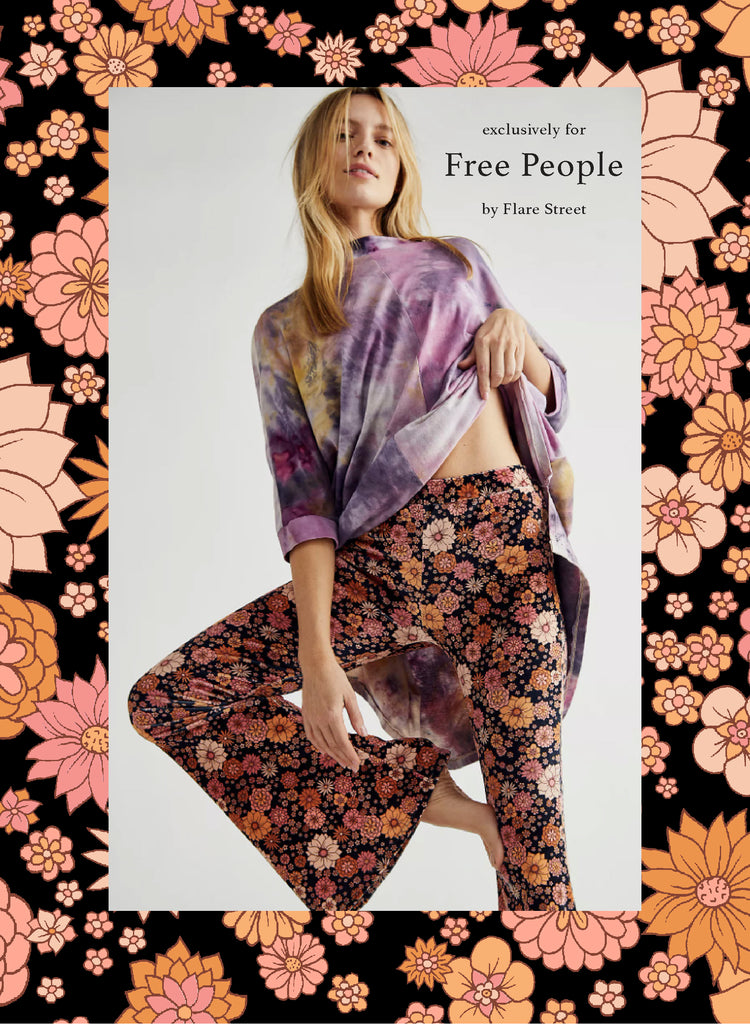 Well we're pretty over the moon here at Flare Street! During the middle of last year (2020) we were asked by the Free People team to design an exclusive textile for them, in a variety of jewel tones. 
Some of our flare-lovers may know this story, but the idea of Flare Street came to founder, Nik's, mind while standing in a Free People store at Union Square in New York City in 2012. She dreamt of a place to buy flares, that were flattering, comfortable and harnessing that throw back vibe to the 60's & 70's textiles that we're only found (at the time) through deep dives in thrift stores & vintage markets. After returning from NYC, sourcing fabrics, perfecting the flare pattern that we still use today, Flare Street began as an online store in 2013 selling flares to flare-lovers worldwide!
Blending our Flare Street flares with Free People 7 years later has been a dream come true!
You can purchase these Montana Flares on the Free People store in Ruby Red, Black and Blue!
Spread the Flare-Love xx