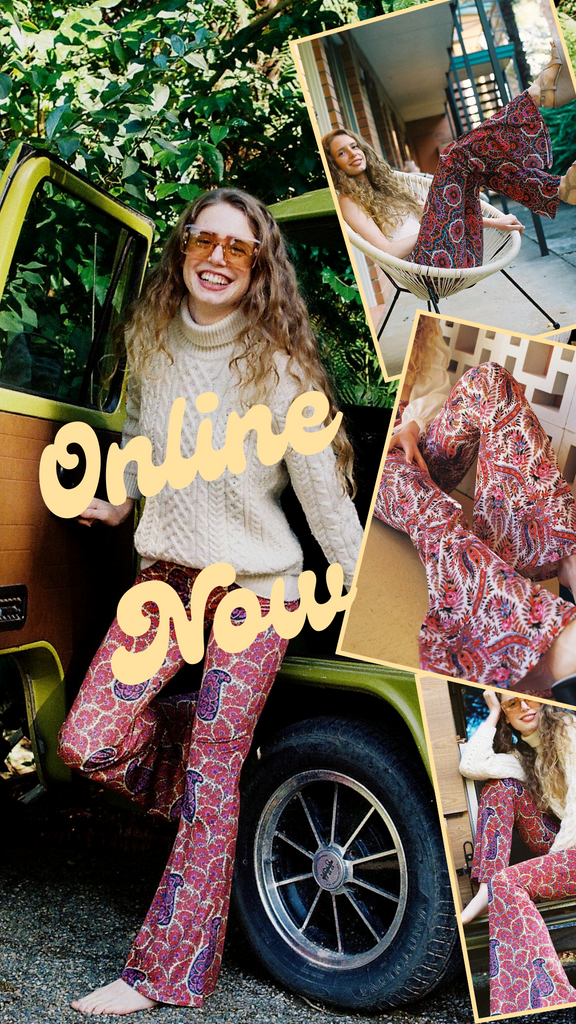 Hey there flare-lovers, firstly wow and thank you!
Originally, we opened these up for Pre-Order and by the time we went to add them to our online store, they'd all sold out through our second round of Pre-Orders... that's never happened to us before and we're so grateful! 
So we're dropping in to say our George Haite collection is online now! Available in a range of sizes and part 1 of our selected styles. They're fresh off the sewing machines from our Melbourne based manufacturers and are ready for their new homes with you. 
Our Theodora, Isolde, Sorcha and Adelia Flares are such a treat to wear, they're one of our most intricate designs we've produced - retraced from the original paper sketches by George Haite in the 1800's! 
Shop the collection online here!


Images of Natalia @natalialala__ at the Warburton Motel