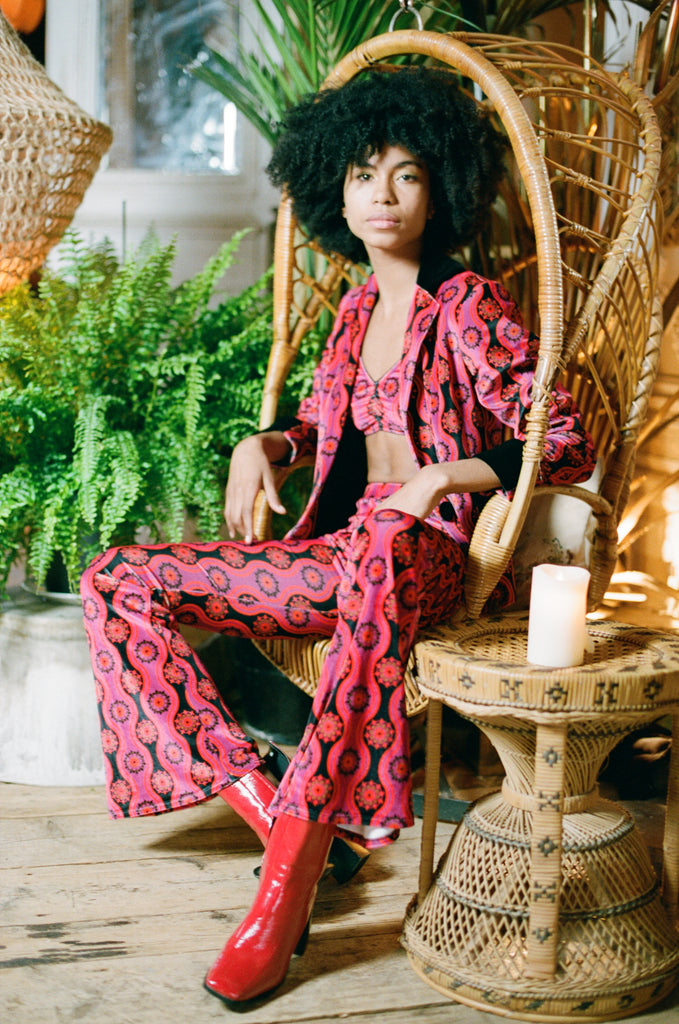 A snippet from our latest feature on Eluxe Magazine:
"This collaboration harkens back to the glory days, when love was free and the Stones were truly rolling.
Ophir features a range of modern bell bottoms pants and velvet dresses. They're all printed with a somewhat psychedelic design in the rich tones of the 60's, hand drawn by Barbara Hulanicki. Each piece perfectly reflects her now-timeless aesthetic.
But she's not the only fab designer involved with the collection! It was shot in the boutique of retro interior design queen Sera of London. Massena twins Suzane and Suzana, sporting Ophir, posed on Sera's peacock chairs, crochet bedspreads and amongst her Boston ferns and velvet pillows. The setting pretty much reflected the interior of a Biba boutique, back in the day. Of course!"
Read the whole piece featuring the Massena twins here!