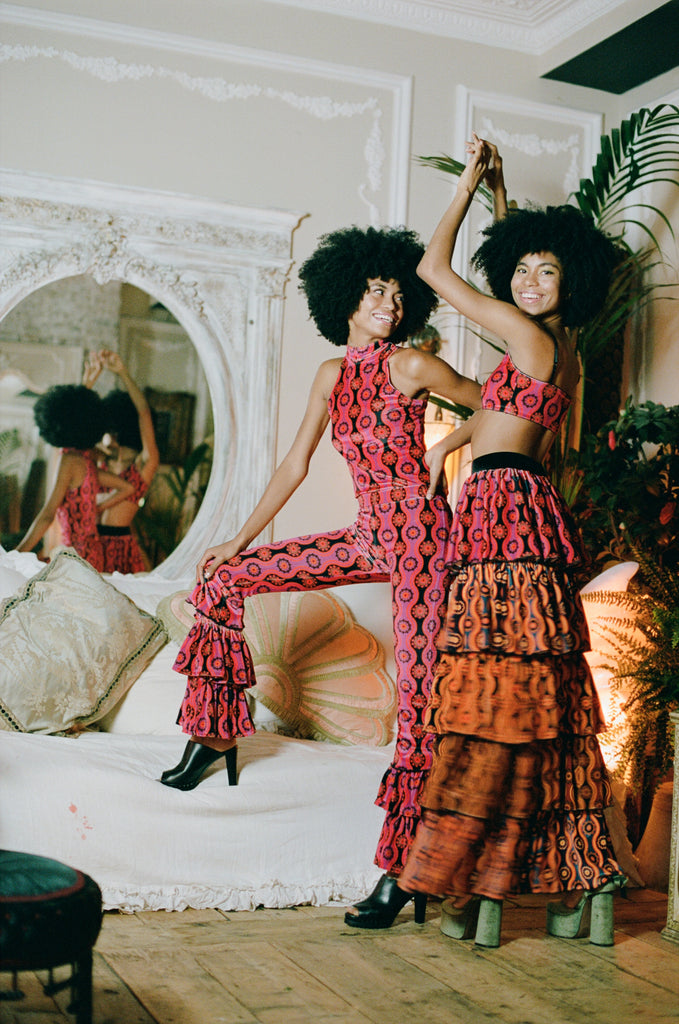 Over the next few blog posts, read snippets from our latest piece on Eluxe Magazine. Featuring the Ophir collection on the Massena twins.
"Flare Street recycles all it's unused textiles, meaning they contribute nothing to landfill. Additionally, they use deadstock fabric when possible, 100% recycled threads, and non-toxic, water-free printing methods for their colourful patterns.
But that's not all.
When customers are finished with their Flare Street's fashion pieces, they have the option to rent or recycle their items through the brand's partner, Air Robe. Nothing gets wasted!
But just when you thought they couldn't get any better, Flare Street came up with their Ophir collection – starring none other than designer Barbara Hulanicki."
For the full piece, head to Eluxe Magazine here!
www.eluxemagazine.com/fashion/flare-street-fashions-surprising-celeb-designer/