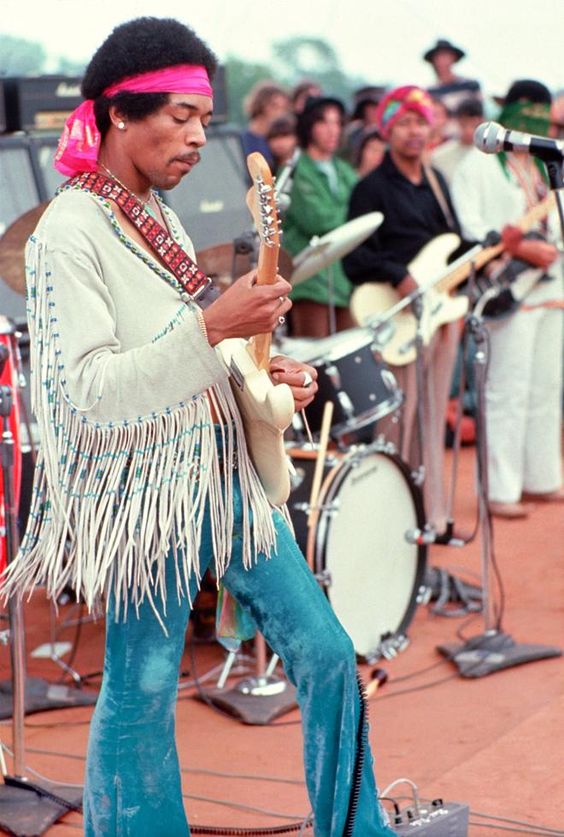 We've seen the pictures, we heard about the rain but how did it go down...
3 day of amazing tunes, fabulous bands playing throughout the night and day. Scroll on down to see the full list of set times as well as clips of their sets!
Who played and when... one of our favourite ever clips is of the rainstorm at 3pm on the Sunday, it's well worth the watch, for the ecstatic joy and rain dances alone!
Did you know Jefferson Airplane started their set at 8am! They were scheduled for 9pm the night before, waited through the night and brought their amazing tunes to the stage for the morning groovers!
| | | |
| --- | --- | --- |
| Friday, August 15th 1969 |   |   |
| 5:15 PM | Richie Havens |   |
| 6:30 PM | Sweetwater |   |
| 7:15 PM | Bert Sommer |   |
| 9:00 PM | Tim Hardin |   |
| 10:00 PM | Ravi Shankar |   |
| 11:00 PM | Melanie Safka |   |
| 11:45 PM | Arlo Guthrie |   |
| 1:00 AM | Joan Baez |   |
| Saturday, August 16th 1969 |   |   |
| 12:15 PM | Quill |   |
| 1:15 PM | Country Joe McDonald |   |
| 2:00 PM | Santana |   |
| 3:30 PM | John B. Sebastion |   |
| 4:45 PM | Keef Hartley Band |   |
| 6:00 PM | The Incredible String Band |   |
| 7:30 PM |  Canned Heat |   |
| 9:00 PM | Mountain |   |
| 10:30 PM | The Greatful Dead |   |
| 12:30 AM | Creedence Clearwater |   |
| 2:00 AM |  Janis Joplin |   |
| 3:30 AM | Sly & The Family Stone |   |
| 5:00 AM | The Who |   |
| 8:00 AM | Jefferson Airplane |   |
| Sunday, August 17th |   |   |
| 1:45 PM | Joe Cocker |   |
| 3:00 PM- 5:45 PM | A heavy storm and rain rages over Woodstock |   |
| 6:30 PM | Country Joe & The Fish |   |
| 8:15 PM | Ten Years Afters |   |
| 10:00 PM | The Band |   |
| 12:00 AM | Johnny Winter |   |
| 1:30 AM | Blood, Swear & Tears |   |
| 3:00 AM | Crosby, Stills & Nash (and Young) |   |
| 6:15 AM | Paul Butterfield Blues Band |   |
| 7:30 AM | Sha Na Na |   |
| 9:00 |  Jimi Hendrix |   |
| End of Woodstock 1969 | Jimi- Star Spangled Banner  |   |