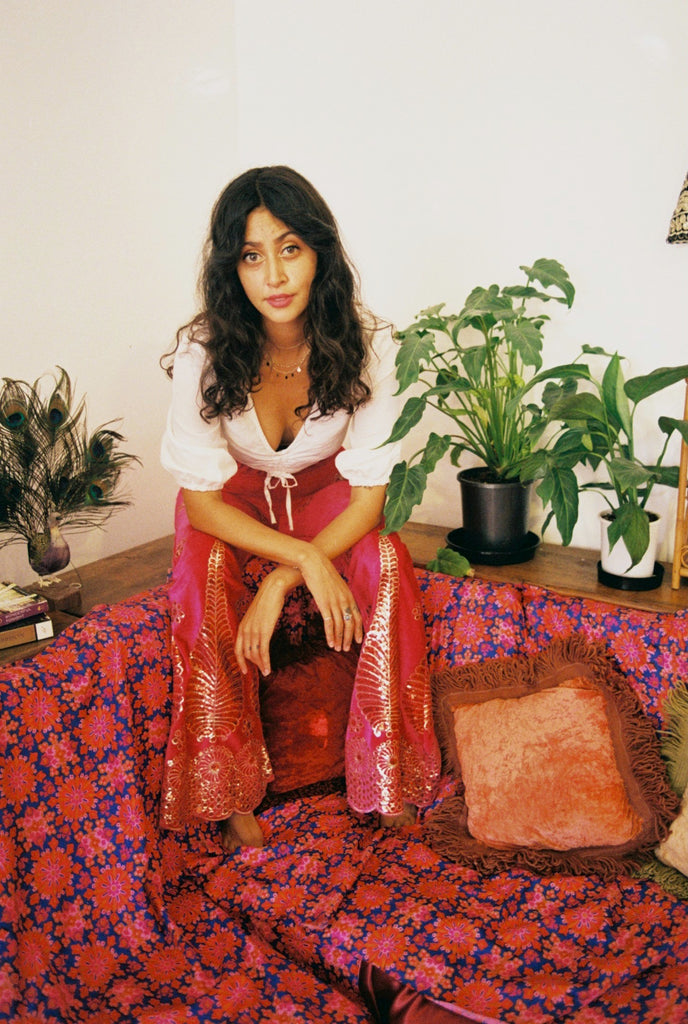 For a long time, we've had a love-affair with Magenta Pink but this magical colour has proven verrrry difficult to find in a beautiful velvet! So we've super excited to announce some new flares, not only Magenta Pink Velvet, but in our Midnight Stardust fabric too... these babies have the beautiful golden and amber sequin trim on the base of the flare along with the trickling sequinned flowers running up the leg.
Once again we have a very limited amount of these, and once they're gone, that's the end of them!
Live your sequin trimmed dreams by clicking here! 
Credits:
Photographer: Emily Jensen
Babe: Lucy Lareyna Sotelo
Creative Direction & Set: Nik Shimmin