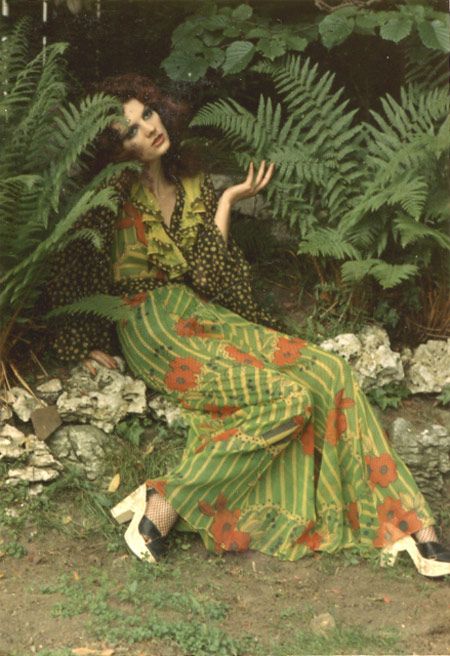 Ossie Clark is next on our 'Babe's Who Inspire Us' blog! Well, really it's Ossie Clark and his partner, Celia Birtwell who was one of the most important textile designers of the 1960's and 70's.

From 1967 to 1973 Celia and Ossie were the height of the London fashion industry and dressed everyone from the Beatles, the Rolling Stones, Jimmy Hendrix, Pattie Boyd, Twiggy and Marianne Faithful!
With an expert blend of Ossie's innovative cuts and Celia's floral and floaty textile design, the garments that they created were magnificent. Many of the 1960's designs have survived to become collectors' items (and we can't wait to own a piece one day!)
At a time when many high-fashion garments seemed made to be worn once and discarded, Ossie Clark's were widely appreciated for their durable construction and expert cut, frequently on the bias.
There's a few main inspirations in here for our next textile design, can you guess what it is?!