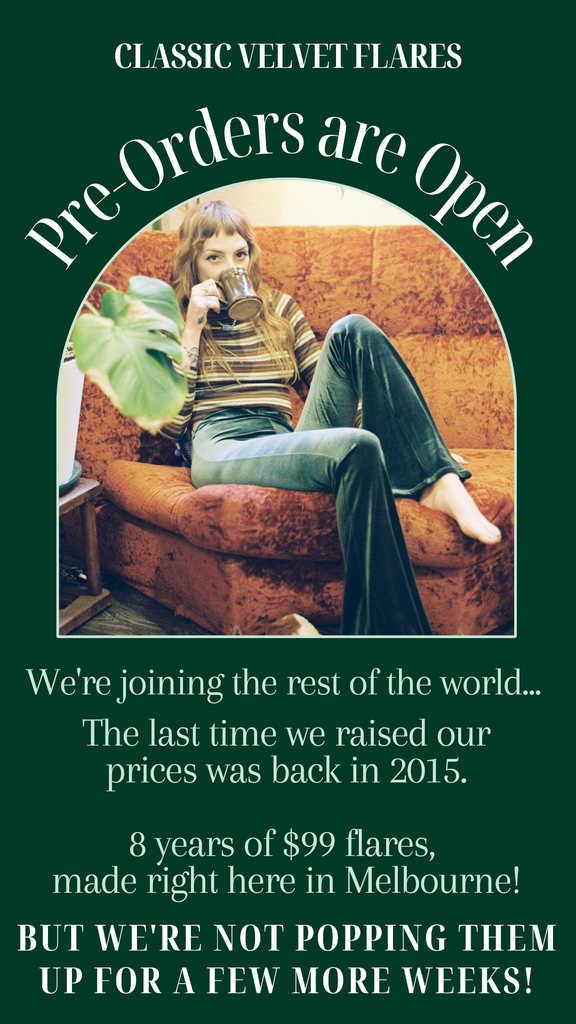 Hey there flare-lovers!
Our Melbourne made flares have been $99 since 2015, and we're joining the rest of the world by popping them up in a few weeks! Pre-Orders are open now for our Classic Velvet Flare range, for the original price. 
Thank you for your support and understanding over the years!
Click here to shop your flares and snap up your pair,
xx Nik & Flare Street
** Edit - Please note our prices have now been increased. **