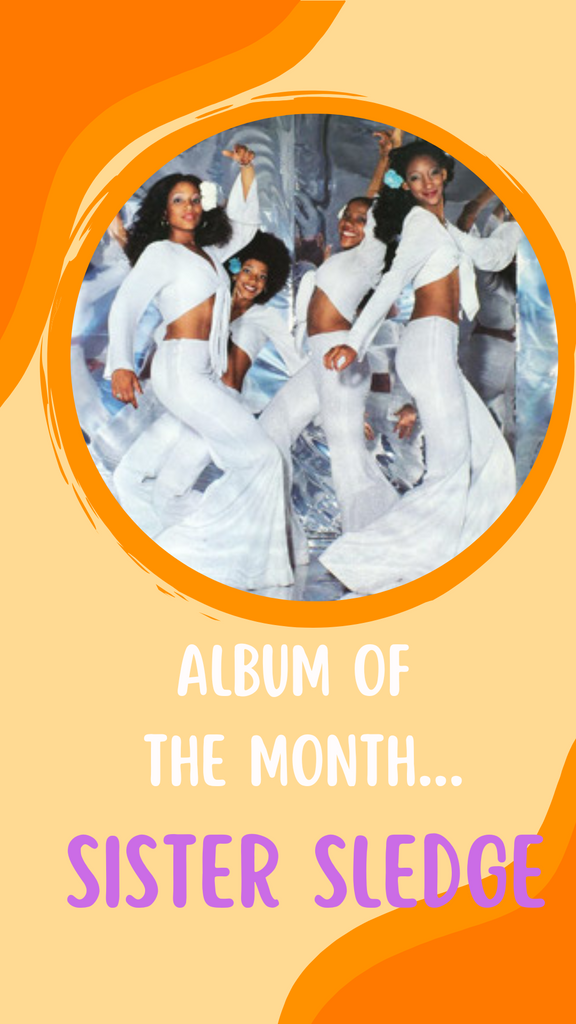 Hey there Flare Street Family, we have another album of the month for you! This time we're talking about the sibling vocal group Sister Sledge, 'We Are Family'.
Talented sisters from Philadelphia formed the musical group Sister Sledge in 1971. Members include Debbie Sledge, Joni Sledge, Kathy Sledge and Kim Sledge. They started performing when they were as young as 12 and continued putting out new music up until 2003.
The sisters performed as an opening act to The Emotions, Bill Withers, and The pointer Sisters in Atlantic City, who all encouraged them to keep making music.
The group performed everywhere from talent shows, fashion shows and political events leading up to their commercial success with their disco anthem 'We Are Family'. Their music covers all the bases between pop, R&B, disco and funk. They had been recording since the early 70's but started topping the charts in the disco era.
'We Are Family' was the third studio album released by Sister Sledge, in 1979. Of course, you guessed that the classic disco song by the same name is on this album, and easily the most popular Sister Sledge song. The song came at a time when the popular music scene of the time was transforming into a diverse, loving environment, and the lyrics about unity really hit home. And another disco/pop classic on the album is, 'He's the Greatest Dancer' which was written by Bernard Edwards and Nile Rodgers (of Chic) and performed by the sisters, reached top 10 in the US and UK upon its release.
Sister Sledge holds a special place in our hearts, not just because of the disco classics they made popular, but of course because of their incredible flashy style and unforgettable stage costumes too. (See our Pinterest board all about Sister Sledge for more iconic looks!)
You can still hear bits of this album being sampled and remixed in modern music all of the time. 'We Are Family' carried a positive vibe and message that will continue to fill hearts and dance floors.