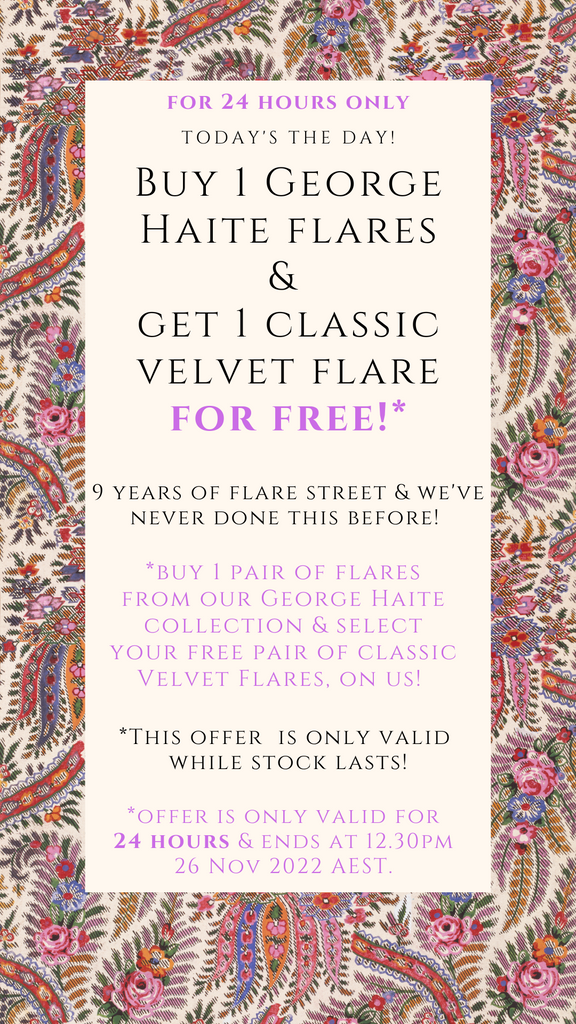 Hey there Flare-Lovers!!
Well, in 9 years of Flare Street, we've never done this before... so for 24 hours only you can buy 1 George Haite flares & get 1 classic velvet flare for free!*
*buy 1 pair of flares from our George Haite collection & select your free pair of classic Velvet Flares, on us!
Be sure to add both items to your cart to activate the free discount code!
*This offer is only valid while stock lasts!
*Offer is only valid for 24 hours & ends at 12.30pm 26 Nov 2022 AEST.
Click here to shop your favourite George Haite Flares...