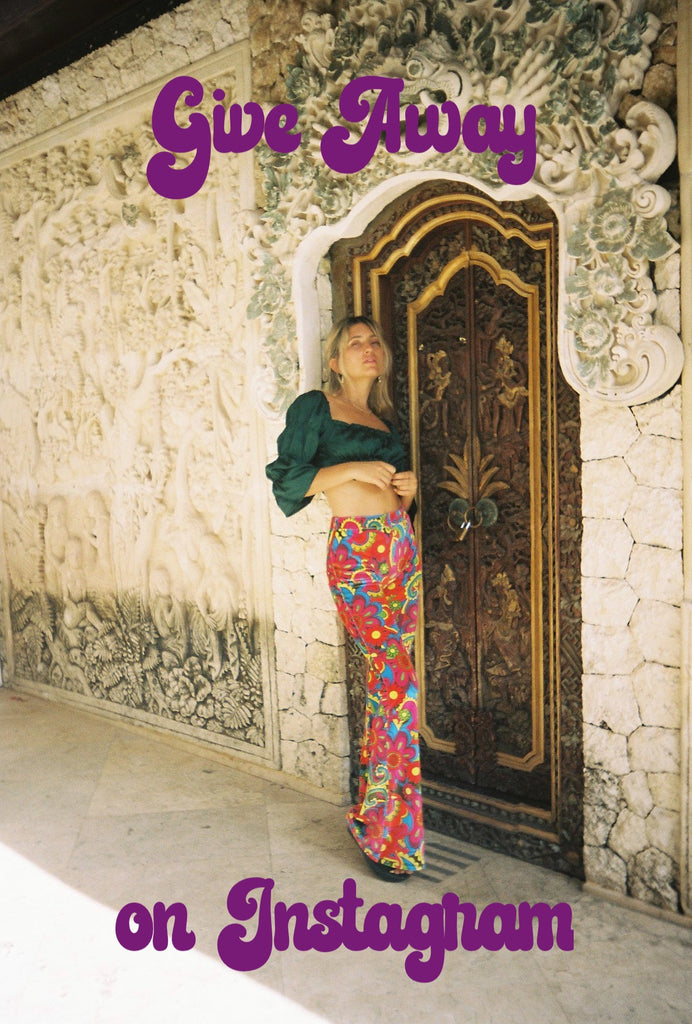 ✨💜🌈🌴 FLARE STREET x Fleetwood Mac ALBUM GIVEAWAY TIME!! 🌴🌈💜✨ and we couldn't be more exited!
Win a $400 Flare Street voucher as well as a limited edition Fleetwood Mac 5 Album Vinyl Box Set!! 😍 💜🌈✨
This giveaway is valued at $580AUD and includes a limited edition Fleetwood Mac box set of vinyl albums: Fleetwood Mac, Rumours, Tusk, Mirage & Tango in the Night and has been provided by @rhino_records
Click here to head to our Instagram!

Flare Street voucher of $400aud can be spent on any flares of your dreams via our website www.flarestreet.com✨🌈💜
Entries are valid on Instagram only...
🌈 ✨TO ENTER follow these 3 steps: ✨🌈
1. Follow @flarestreet  on Instagram 🌴
✨
1. Post a picture of your favourite Flare Street flares from our Instagram page, Website or repost this image💖
✨
2. Comment & tag @FlareStreet and #flarestreet 🌸
✨
3. Tag 3 or more flare-loving friends in this Giveaway Post 👯‍♀️
Conditions:
🔸Make sure your account is on public and all posts must remain up until the closure of our giveaway.
🔸Instagram Page Posts counts for 2 entries and Instagram Story posts is 1 entry
🔸All postage costs are paid for by Flare Street and this giveaway is open worldwide.
🔸The winner will be drawn 5pm AEST 3rd November 2019. Enter as many times as you like!