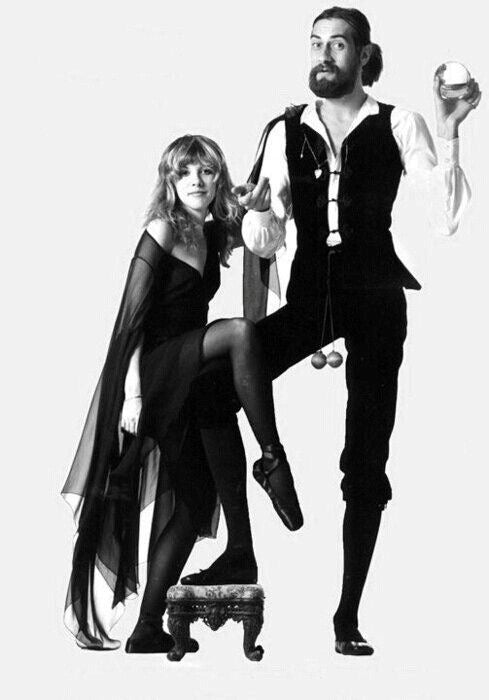 As long time fans and lovers, it's no secret that we love Fleetwood Mac here at Flare Street! We wanted to make sure we highlight one of our favourite albums of all time on our latest blog and playlist series.... "Rumours".
The band wanted to escape distractions and isolate themselves in a creative environment. And so  Rumours was recorded in Sausalito, California, primarily at The Record Plant studio.
As you probably have heard at some point or another, "Rumours" was created during a period of intense personal turmoil within the band. The members were going through relationship breakdowns and conflicts, which influenced the album's emotional depth and introspective lyrics. We can hear the undeniable chemistry between the band members as well as the turmoil, yet passionate vocal harmonies. The guitar riffs and drum beats that you can just fly away and get lost in are a staple of every Fleetwood Mac Album.
Each member of the band made significant contributions as songwriters. Stevie Nicks (our leading lady), Lindsey Buckingham, Christine & John McVie, and even drummer Mick Fleetwood all had a hand in writing songs for the album, adding to its rich variety of styles and perspectives.
The band's fashion choices had a significant impact on the fashion trends of the 1970's too. Their mix of vintage inspired clothing, rich textures, and eclectic accessories influenced a generation of music fans and fashion enthusiasts, who sought to emulate their style.
Reaching record breaking success, "Rumours" was released in 1977 and went on to become one of the bestselling albums of all time. It has sold over 40 million copies worldwide, earning diamond certification in multiple countries.
Fabulous song after fabulous song... Just when you think, "ah this is the best song on this album", in comes yet another fantastic guitar solo, drum riff or dreamy, pointed lyric! There's bass build-ups and moments of pure rock and roll, countered by folky goodness and witchy dreams!
The best album for any occasion... deep, sad and happy songs and of course, songs that are going to make you get up and sing and dance your heart out. Everyone knows at least one song off of this album and we know that it will always be a classic.
"Rumours" is regarded as a classic album that continues to captivate and inspire listeners to this day. It's been spinning in our Studio frequently over the past 10 years!
And so, we've made you a playlist of all things Fleetwood Mac!!! Happy listening!